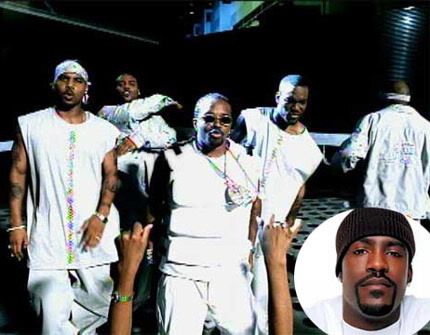 There's drama with the So So Def clique.
Jermaine Dupri
is being accused of being a crook--by his own artists
Jagged Edge
. YBF sources inside the So So Def camp say the
Kyle
, 1/4 of the group, isn't happy with the direction the group is going. Likely because they're not really going anywhere at all. They were hot several years ago, and now Kyle is telling everyone who will listen he's not feeling the fact they're not making much money or getting much pub. He's actually trying to go solo but can't find anyone to give him a deal. Kyle has allegedly been telling folks that "J.D. is a crook and did the group wrong".  Basically saying J.D.'s the reason Jagged Edge fell off.  Hmmm.  Jagged Edge isn't technically signed to any label as of now after they were dropped from Def Jam. And that was before J.D. got the axe.  Jermaine stealing ish from his camp isn't a good look.   But time will tell if certain folks will say anything because they are just bitter about the way things turned out....