Kimora Lee
and
Russell Simmons
have finally worked out
their custody situation
for
Ming & Aoki Lee
.  9 year old Ming and 6 year old Aoki are getting hooked up: Russell agreed to paying $20,000/month each per kiddie ($40k total/month) until they're 19, he will supply them with a car worth no  less than $60k and replaced every 3 years until they're 16, and they must have a nanny AND a security guard with them at all times when they're visiting Daddy. Russell is getting monitored visitation every eighth week in the school year and various holidays.  I guess his 18 year old girlfriends just got out of pampers themselves so he can't rely on their expertise to help when the girls are around....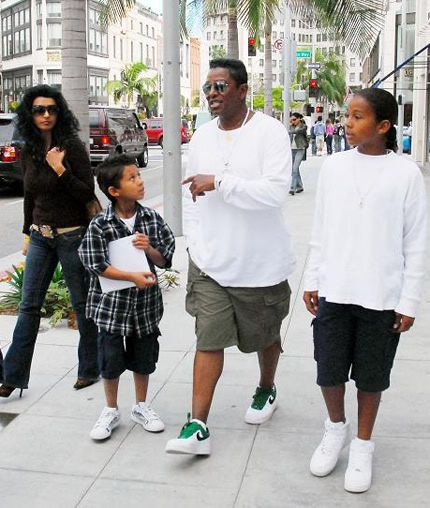 In other custody news,
Jermaine Jackson
is seeking full custody
of his sons 
Jermajesty
and
Jafaar
. Jermaine received custody of them recently after Jermajesty, the youngest, told his teacher that his mother
Alejandra
was hitting him. Jermaine aint having it and wants full legal custody of both kiddies. He goes to court next week and does say he will allow monitored visitation for Alejandra.