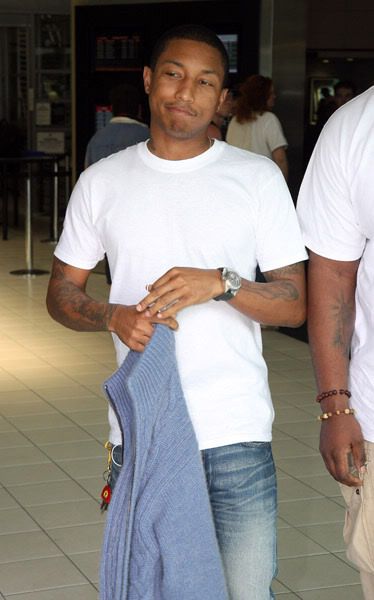 Pharrell was spotted arring into Perth yesterday afternoon.  Looking indeed like he just hopped off a long flight. And T.I. performed one of his last concerts before his jail stint the other night in Miami:
Lloyd performed too. More pics and events when you read the rest...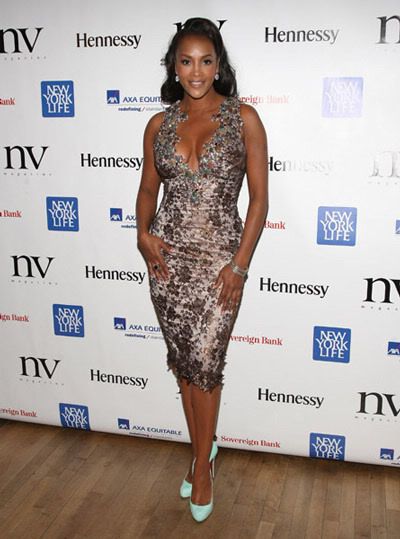 Vivica Fox rocked her usual embellished fitted knee length dress to a launch party this weekend. And Adrienne Bailon kicked it courtside at the Lakers game:
When you're bored with the game, touch up your makeup.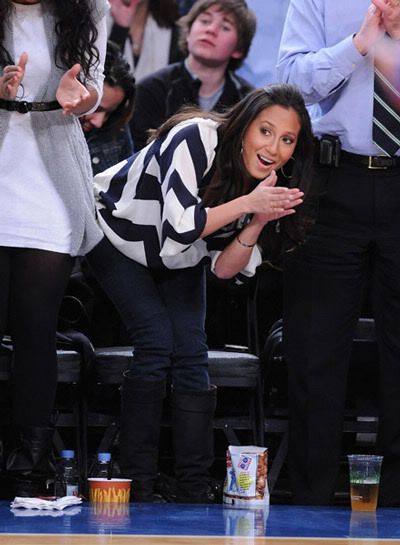 Fun times. And more pics of Pharrell and N.E.R.D.: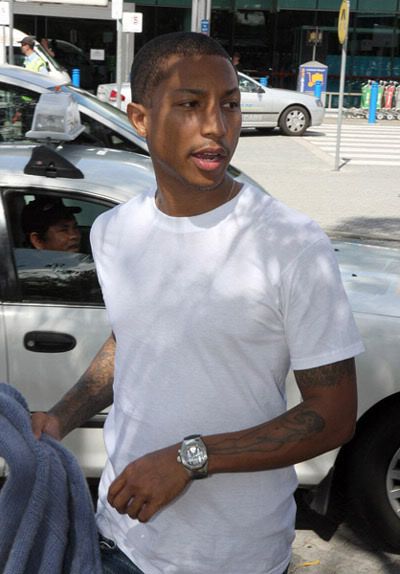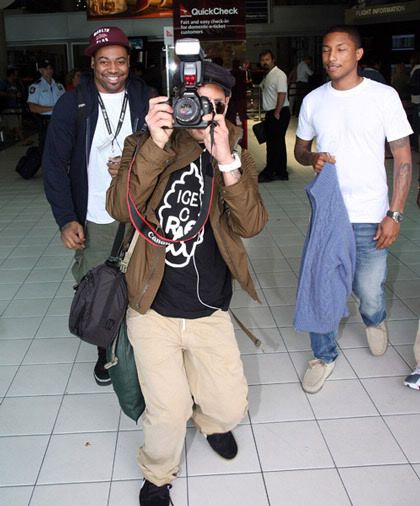 Funny.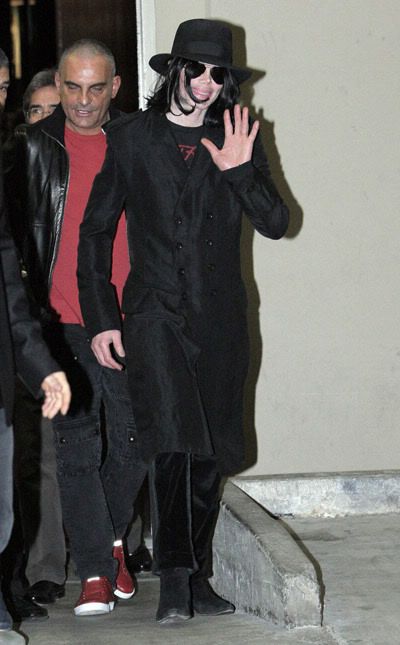 Oh Micheal.  He was spotted leaving some place in Cali yestedray looking all kinds of scary.  Poor thing...