Janet Jackson
has finally resurfaced again.  And she's resurfaced in one of the exact spots
we saw her in last
--her favorite burrito joint.  Paparazzi caught her driving her white Porsche to pick up her friend at his apartment, then they hit El Chavo in a L.A. for lunch: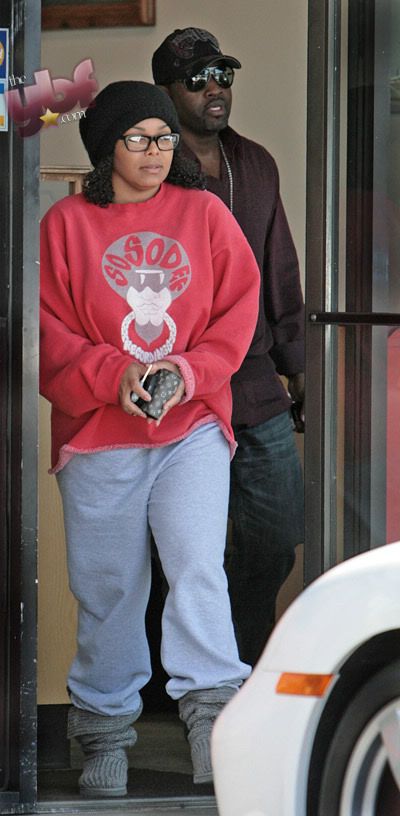 Still supporting her So So Def man
J.D.
I see.  Everything must still be good in their hood.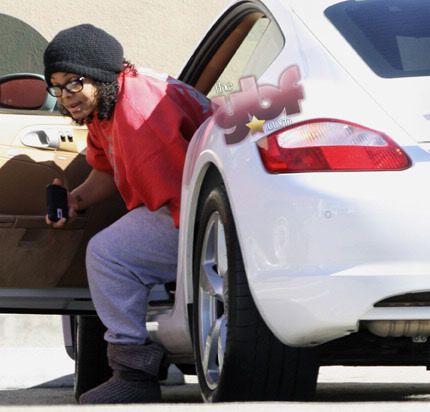 After lunch they drove to Redondo Beach, but turned around and drove straight back home when they realized they had been followed there.  Oh Janet.  Where did all of your fabulousness go? *
EDIT
: Oh sh*t. Is that you
Johnny Gill
??
Splash News