Well looky here.
Rihanna
has finally come out of
embarrassment
hiding and was caught boarding a plane out of Miami headed to L.A. late last night with
Chris Brown
and her friends.  It's their first time being spotted together since the assault situation a month ago: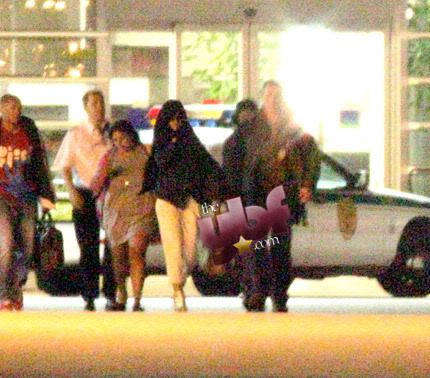 Rihanna hid herself in her black cape and shades.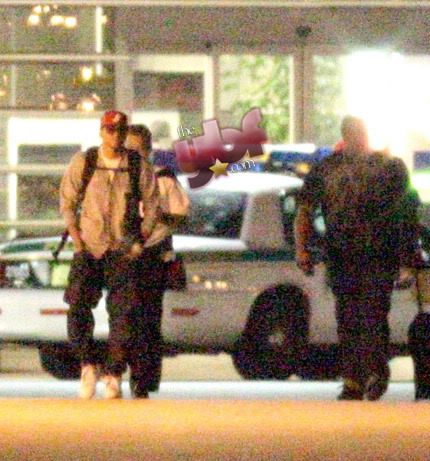 Interesting that she's hiding from the paps so much these past few weeks while Chris totes around in front the cameras like he doesn't have a care in the world. Spending a few days at
Diddy
's mansion with your boyfriend--while letting your face heal because of your boyfriend--brings a whole new light to kissing and making up. To each her own.... By the way, traces of blood were said to be found in the Lambo Chris and Rihanna were driving the night of the incident. *
UPDATE
*: Here's a video update of what went down with the two in Miami:
Word also has it Chris has been recording his new album during his stint in Miami. More pics when you read the rest...

Chris was also spotted driving up to the jet take off area. Interesting situation indeed....
Splash News