A ridiculous amount of info/B.S. hit the net today regarding the
Chris
and
Rih Rih
. Here's the extra quick rundown from
everybody's
"sources": Rihanna is refusing to testify against Chris because she's had a change of heart and still wants to be with him, The D.A. received the full case today and likely has enough evidence to move forward without her testimony, the two supposedly got engaged in Miami a few days ago, the two supposedly got hitched in M.I.A. a few days ago. I honestly believe none of this ish but whatevs. Or maybe I'm just over all this foolishness already. Here's a couple of pics of Chris sneaking into Rihanna's apartment last night: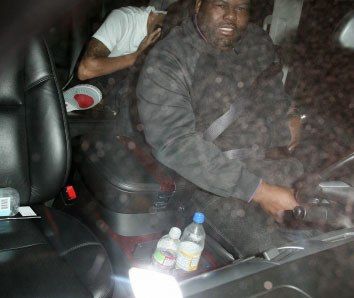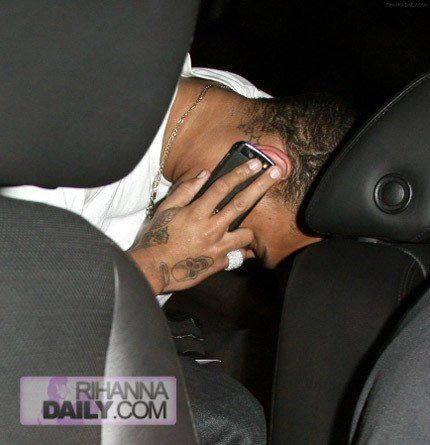 WTF is the reason for sneaking after we've all seen you kiki'ing it up on waterskis with Rihanna's friends over the weekend?  Just sayin'... As if we cared, here's
Dr. Phil
's and "The View" ladies' 2 cents on the matter:
I am dying to go sit in his audience when he references this ish in an upcoming show of his just to scream STFU PLEASE. Simply because I have the urge. 'Tis all for now....