Oh
Ne-Yo
. Just when we thought you were co-captain of Team Tang, you go and school the fellas on info about how to treat a lady:
Listen — when she says keep it right there, keep it right there. Appreciate if she's doing you a favorite (you know what I mean, but let's keep it PG-13), let her know that you're enjoying it. Don't be lazy — try a position that ain't exactly your favorite, but you know she loves. And when you're giving a massage, put the bone on break. A woman wants to know she is appreciated, that what she does for you is appreciated. I don't mean washing your clothes or cooking your meals. I mean the fact that she went and got her hair done, so you can look at her and say, "Ooh, damn!" The fact that she squeezed herself into that outfit that is probably very uncomfortable so you can say, "Damn, she looks good in that!"
He posted more
here
. I have a feeling certain people still aren't swayed...
And just when we thought
Tiny
was Queen of the H.A.M. Baby Mama Federation,
Nivea
went and opened her mouth. She was cuttin' up on a recent video interview talking about she's been "poppin' out them babies" (when asked what she's been up to) and says
The Dream
wanted the divorce, not her. Then she started going off on
Lil Wayne
. It was difficult for me to get past her multi-colored sorbet weave long enough for me to focus on everything going on. But whatevs. Check it.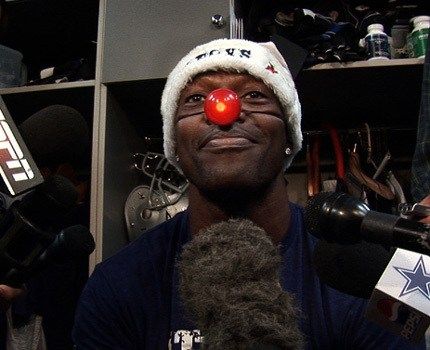 And in the sports news of the day, NFL media says that
Terrell Owens
has been cut from the Dallas Cowboys. No official word on why, but apparently Terrell didn't even know yet since he was out of town and "couldn't be reached".