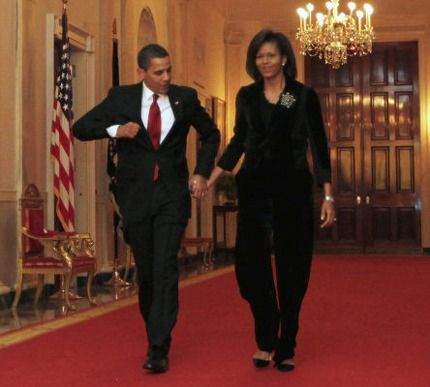 Last night,
The Obamas
hosted their weekly Wednesday dinner in the White House East Room.  And this time around they invited 200 congressional leaders from both sides of the aisle. 
First Lady Michelle O.
donned a velvety black pantsuit with an intricate brooch and black flats: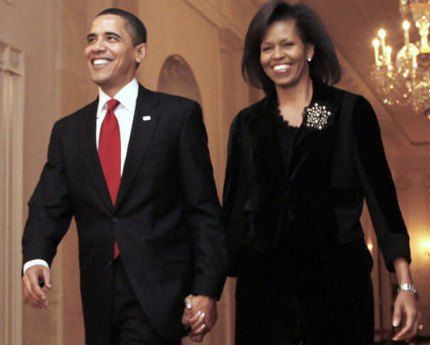 And her Presidential hubby donned his usual black suit and simple red tie.  I have an urge to send
President Obama
an extra hot rack of ties, but that just seems inappropriate.  I usually don't love head to toe velvet so I'm not loving this look for the First Lady.  But she always looks fab nonetheless. More pics of what the First Lady's been up to when you read the rest...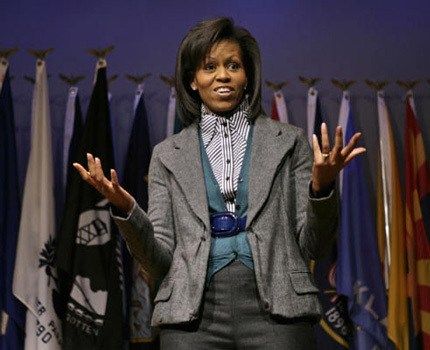 While speaking to women veteran's this week, the First Lady opted for an extra layered look with high waisted pants, a geometric button down, a cardigan, and a suit jacket.  And of course, her usual pop of color belt.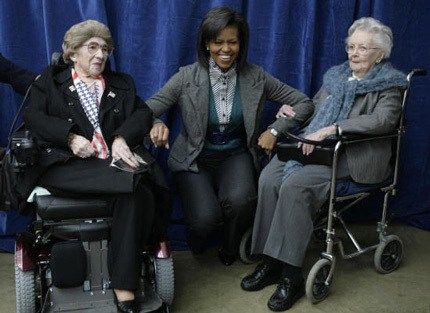 Nice. And the President and First Lady bought their daughters
Sasha
and
Malia
a present yesterday: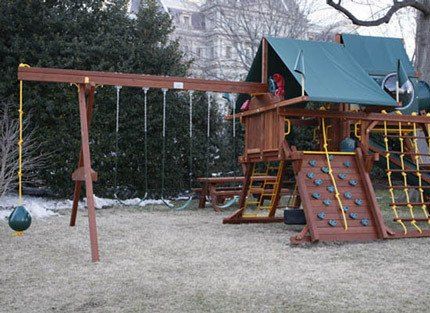 The girls were welcomed home by their new playground swing set.  Fun times.
Photos via Huffington Post