First Lady Michelle Obama's First Boyfriend Speaks Out
Mar 07 | by Natasha
A man named
David Upchurch
is now telling media sources about his stint as
First Lady Michelle Obama
's first boyfriend. The then 18-year-old Mrs. O was escorted by him to her Whitney Young High School prom in Chicago (above pic). They grew up together, were neighbors in the Chi, and David now lives in Colorado Springs, CO.
He says the reason they broke up is because he didn't have his life together and he was "a screw up". He says:
"I always knew Michelle was special and would make a difference in the world."
I guess the First Lady wasn't taking any ish even back then. Seven years later she met a law student named
Barack Obama
. And the rest is history. Loves it. Pics of First Lady Michelle volunteering at a D.C. soup kitchen when you read the rest...
First Lady Michelle O. stopped by Miriam's Kitchen--a soup kitchen for the homeless and those who can't afford food only blocks from the White House--to serve and speak with people who came to eat there.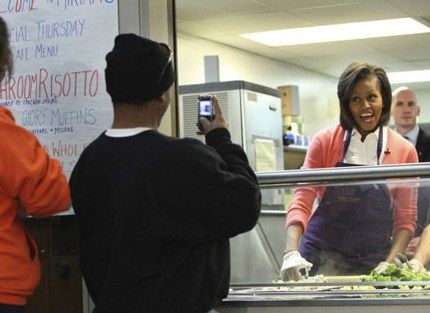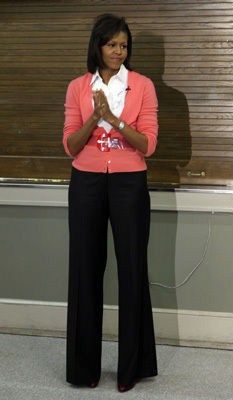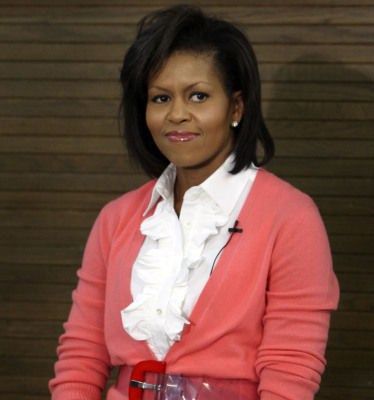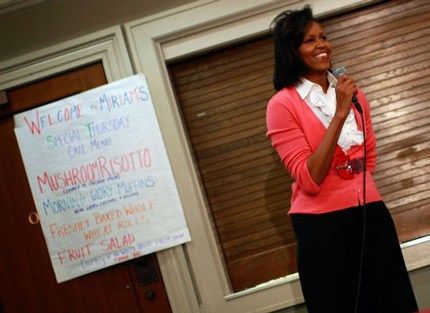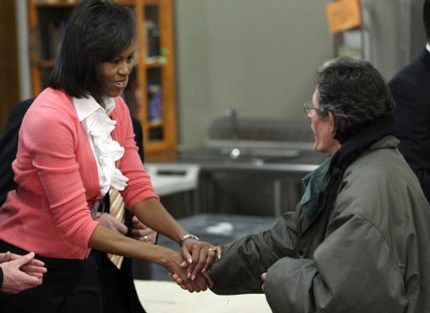 Looks like she brought some freshness and fabness and service to everyone's day.  Nice.
Photos: Splash News/Huff Post