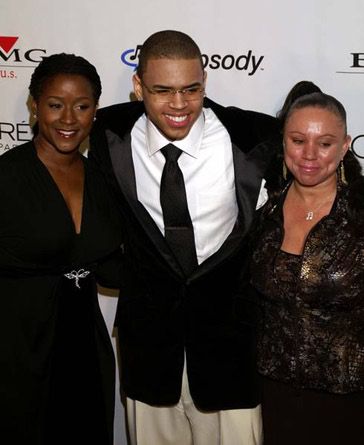 Looks like the reports that
C. Breezy
was playing clean up man for his damn self are false. Word hit the net today that he fired his entire staff--from his manager and rumored jumpoff
Tina Davis
to his PR team to his whiz lawyer
Mark Geragos
. And that he blamed them for the poorly handled aftermath of Chrihannagate. But his mom/co-manager
Joyce Hawkins
said it's all untrue. Here's her statement:
"Reports that Chris is looking to replace his team, including Mark Geragos, Tina Davis and Mike Sitrick, are false. There are only two people who could make a change at that level on Chris' behalf: his business attorney Kenny Meiselas and me – and neither of us were the source of this information. To the contrary, Kenny told the media outlet that broke this item, that the information they had was false. So there is no room for doubt or misunderstanding, let me state unequivocally, that no change is planned or being made with respect to Mark Geragos, Tina Davis or Mike Sitrick. We are very pleased with the work they are doing."
Damn. Dude couldn't even fire folks handling his career if he wanted to. Smh...