The Carters & Brandy Celebrate Rihanna's Belated Birthday+NO Chrihanna Duet In Action
Mar 14 | by Natasha
Rihanna
's friends
Jay-Z, Beyonce
, and
Brandy
all did dinner at The Carters' fave spot The Spotted Pig last night in NY.  It was a Welcome Back/Belated Birthday/That's What Friends Are For get together.
They exited out the back door but still didn't escape the paps.  Are we really bringing back those belts B?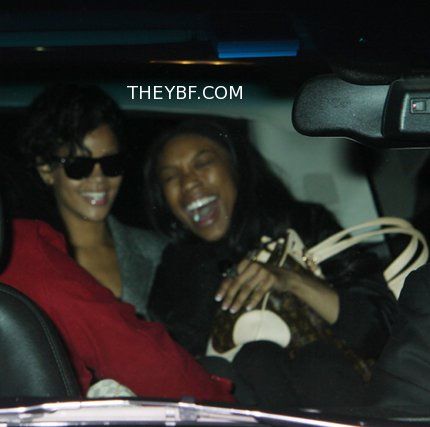 And Brandy and Rih kiki'd it up in the car. Lots more pics of these folks when you read the rest...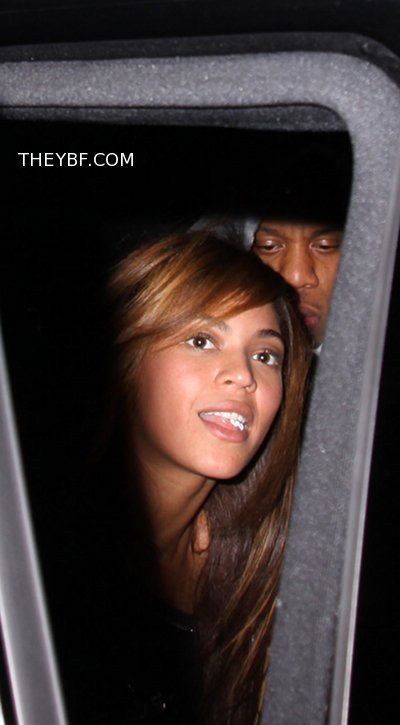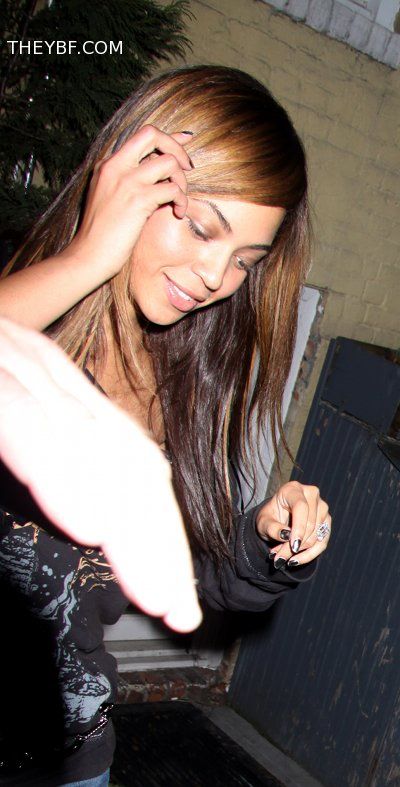 So much for trying to sneak out.  That big ass rock of a wedding ring is hard to miss.
Rih looked back to her old self coming and leaving the dinner.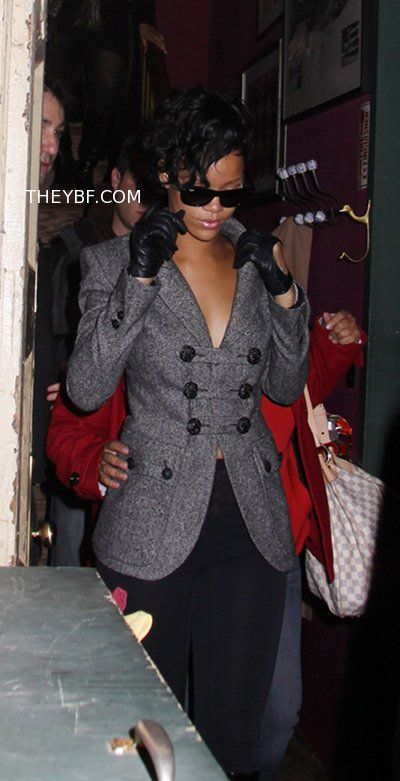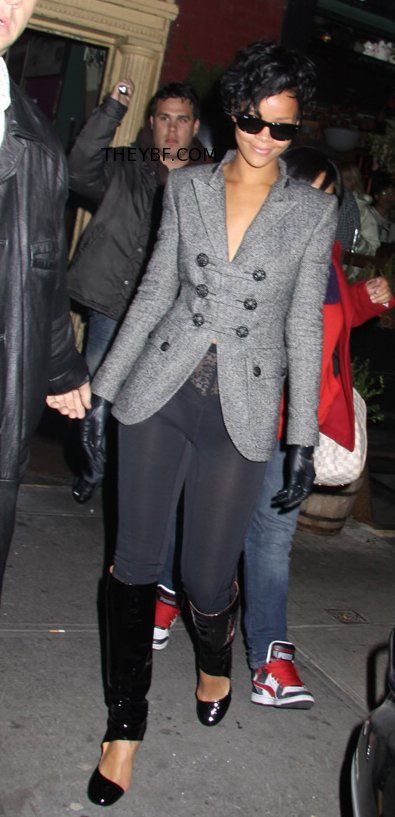 It's all smiles for her.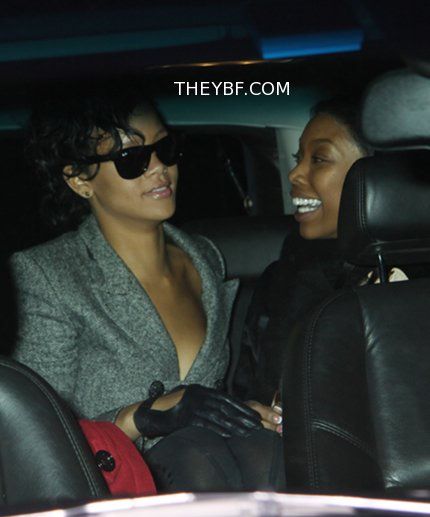 And Brandy came out to celebrate too.  Fun times. In other news,
sources are claiming
the much talked about
Chris Brown
/Rihanna duet they were supposedly recording even after the assault incident...is non-existent. They haven't reorded anything together since the incident.  Apparently, people were confused by that "Bad Girl" track which was written by
Polow Da Don
way before the incident and Chris and Rih recorded it (before the incident) as a demo.  The song was then given to the
Pussycat Dolls
and added to the
Confessions of a Shopaholic
soundtrack.  So no, there is no post-Chrihnannagate duet with those two.  So somebody around this piece is lyin'....
Photos via Splash News