Details On NeNe Leakes' Book Deal+Fierce Kitty Frankie Wilds Out
Mar 16 | by Natasha
Ummm....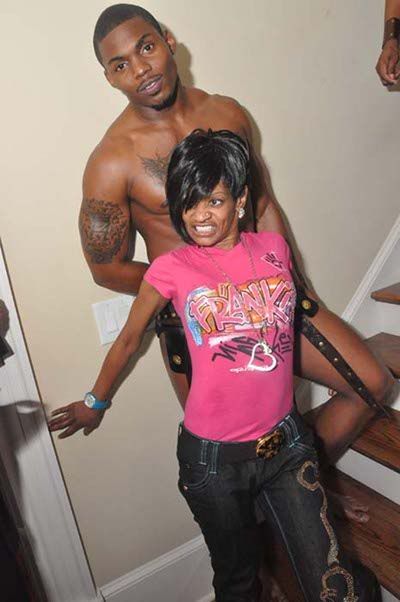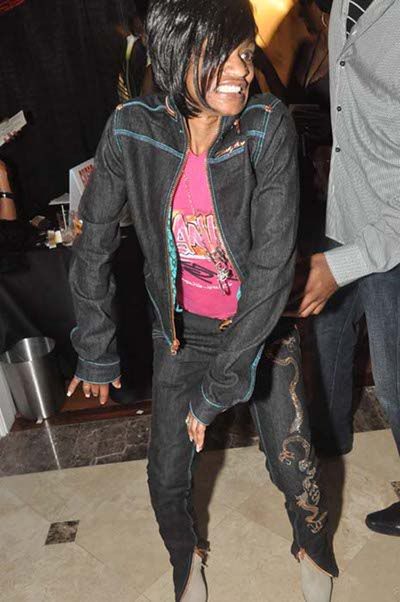 Keyshia Cole
's mama
Frankie
hit up a "Real Housewives of Atlanta" party--which not one Housewife was in attendance at--this weekend.  And chick is killin' the two step on the dance floor.  Actually, there is no dance floor.  What the hell is going on here Frankie?  Did Six Flags upgrade the spray paint to real graffiti shirts?  Is that a matching jacket completing the jean outfit.  Sigh.  Somebody call up the Dancing With The Stars producers.  I would pay money to see this chick compete against
Lil Kim
... More pics of Fierce Kitty Frankie after the jump...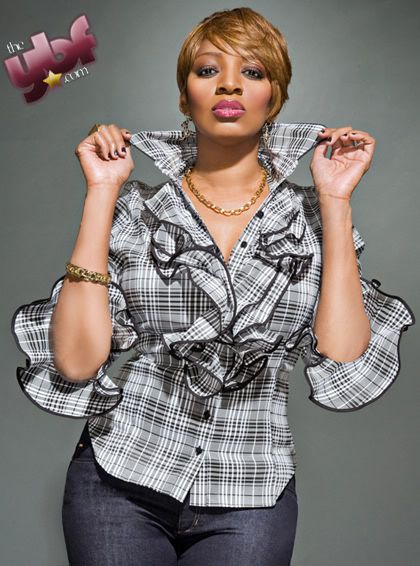 And we've got some exclusive dish on
NeNe Leakes
and her new book deal.  Even though she's saying she's "writing" a book--she's not writing it.  She's just telling it to a writer who writes it. An editor from Simon & Schuster revealed to YBF that "Real Housewife" NeNe got a pretty hefty sum to write her memoir - which is due out this summer. There wasn't even a standard book auction. It was a preemptive deal where Schuster just threw an obscene number out there that supposedly topped all others who may have been interested in a book deal. NeNe grabbed at the offer, but later stated to the editor and book agent that she probably could have gotten more from someone else. And the editor actually confirmed that she could have. Womp. The book will be clarifying rumors that are out there and discussing things that aren't.
*side eye*
It's set to be released during the season and the episodes will show her working on the book with her writer. More pics of Frankie when you read the rest...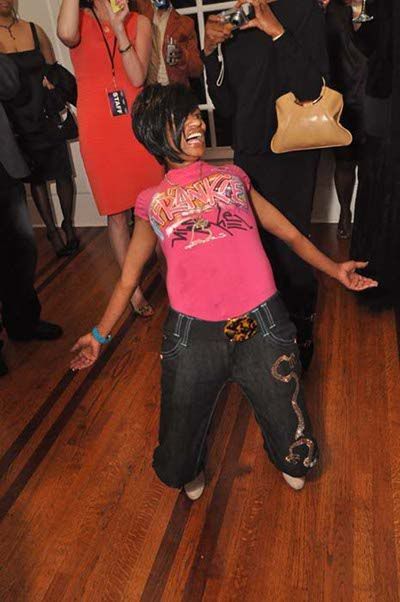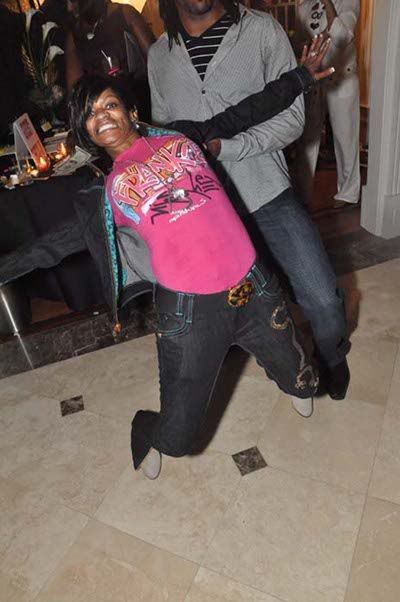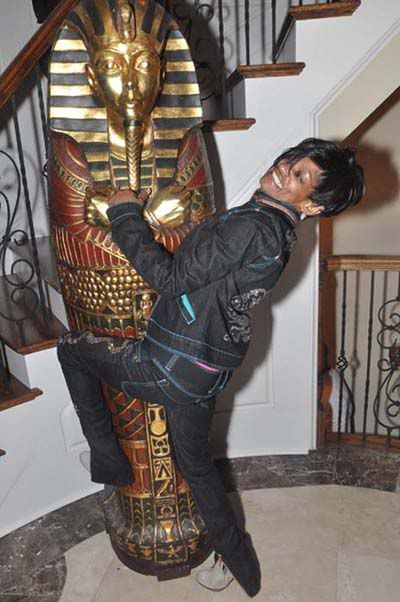 Somebody PLEASE tell me there's video.
Photogs: Derek Blanks/Freddy O