Kelis
showed off her baby bump at a birthday party she hosted with her hubby
Nas
last night in L.A. for friend
Damon Peruzzi
: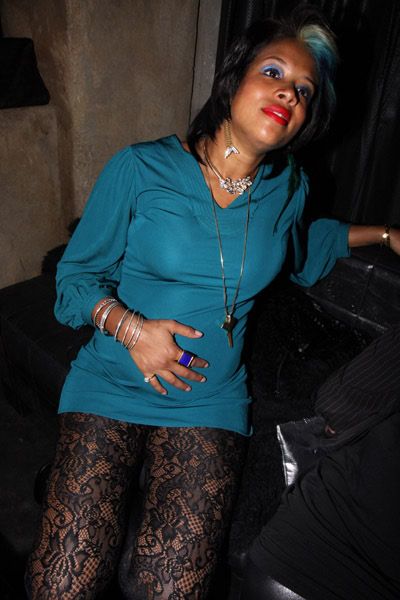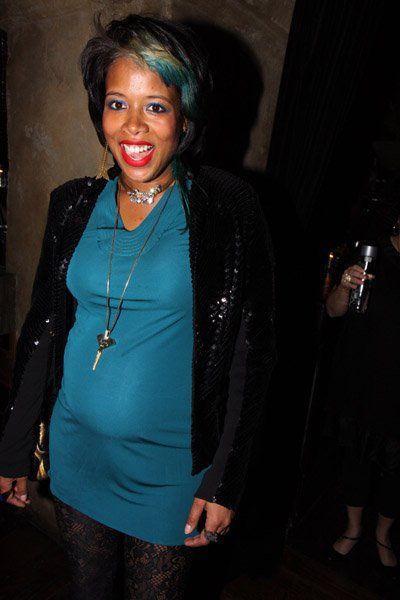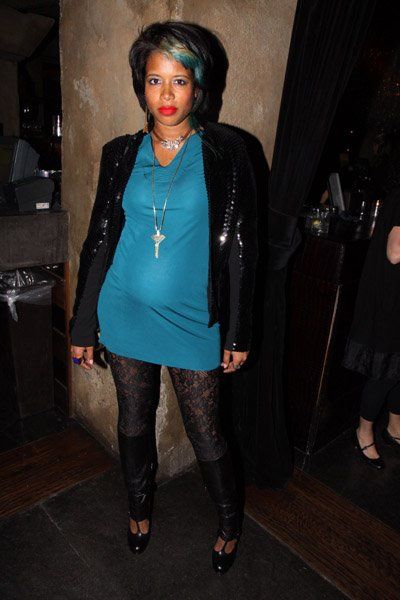 And it looks like she's not letting her Preggers Status trump her usual style. She's killing me with the blue and blonde skunk streaks. But that's Mrs. Jones for ya... More pics of Kelis and friends when you read the rest...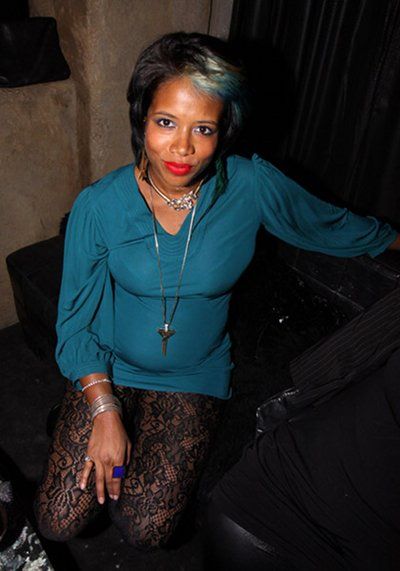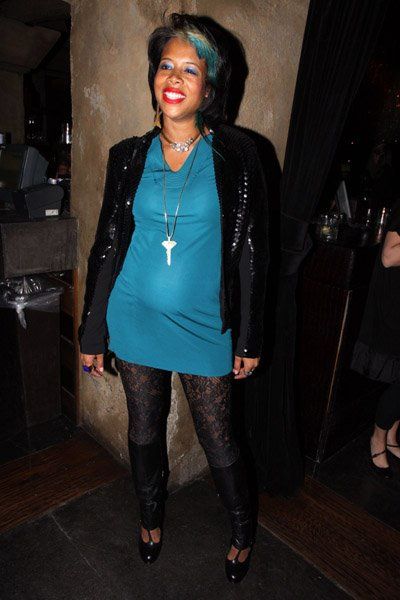 One baby isn't stopping the show.  She's actually looking pretty cute pregnant.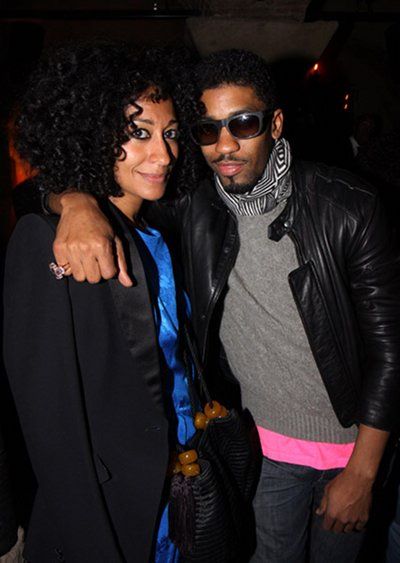 Tracee Ellis Ross
and
Fonzworth Bentley
were there.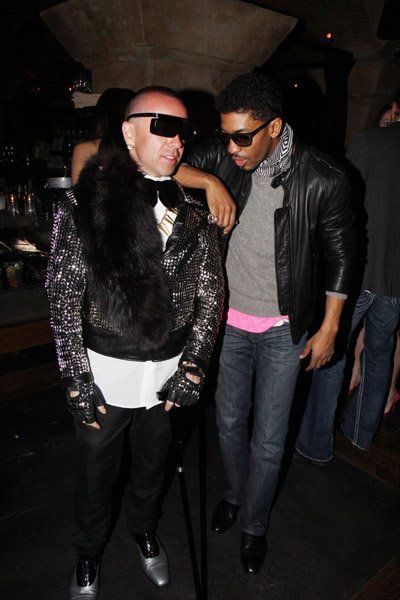 The birthday boy kicked it with Bentley too. I can only imagine what kind of convo was going on here.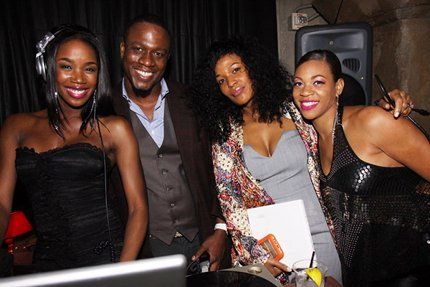 And
DJ Kiss, DJ Beverly Bond
, and others were also there to party it up.  Fun times.
Photog: Nunez