YBF EXCLUSIVE: Dawn Richard CONFIRMS Split From Que AND Danity Kane!
Mar 16 | by Natasha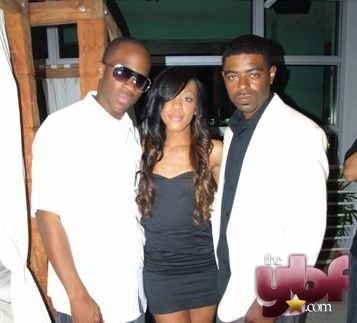 Dawn Richard
has definitely gone solo. She dished the goods to YBF snitches during her special guesting duties at Majestic Group's Majestic Saturdays at Nikki Marina in Hollywood, FL this weekend. Here's the juice: Dawn exclusively revealed to YBF snitches that she is definitely solo, and there won't be another
Danity Kane
. She also indicated--in her own way--that she and
Q
of
Day 26
are no longer dating. But she did say they are "cool". Our source says:
When Beyonce's single ladies came on...homegirl danced around as if she caught the "holy ghost". Seemed like another confirmation that she may be SINGLE TO MINGLE.
By the way, Dawn also revealed that she will make her "I'm going solo" anti-climatic announcement on the "Making The Band 4" Season Finale. Damn--officially split from both Danity Kane and your man? Can't say we didn't see it coming. Especially since we were the first to call this solo act of hers over a year ago.... Dawn and Q talking about their sex life very recently on the radio when you read the rest...
What could have possibly been the deal breaker here?