"Chicken Noodle Soup" chick
Young B
is all grown up.  She's 18 now and nabbed herself a baller: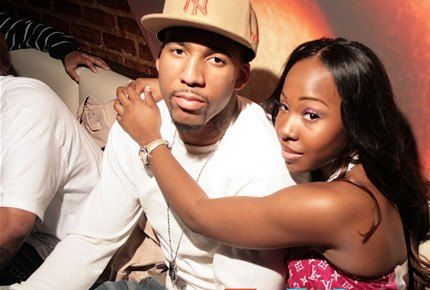 *side eyeing that Louis Vuitton outfit of hers*
She and her man
Wilson Chandler
of the NY Knicks (he's 21) were spotted putting their new relationship status on display at a party Young B had over the weekend.  Our sources say Young B's been spotted at a few Knicks games here and there--but the two were a bit hesitant to get cuddly in public at this party.  I guess because all 5 people who really care would be so shocked....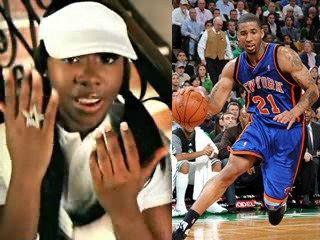 UPDATE
: Wilson Chandler's rep says he and Young B are not dating and denies the story. Interesting...
Pics: 7Days7Nights.com