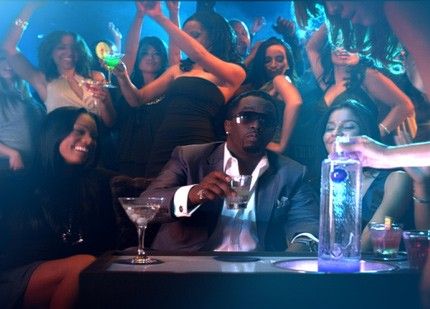 So last night a talent management company for Ciroc--Imperative Talent Management--sent out a casting call notice to their mailing list. Ciroc is taping a new commercial on Friday with
Diddy
and they listed their requirements. And if you fail the paper bag test, you need not apply:
From: info@imperativemgt.com Subject: Promo girls needed!!! To: Date: Tuesday, March 24, 2009, 9:49 PM Ciroc Promotion Ciroc promo is this Friday, March 27, 2009 Time: 3:00pm - 7:00pm and 12:00am - 3:00am Requirements: Race: White, hispanic or light skinned african american Height: At least 5'6 or taller Size 7 or smaller. This is a cash @ wrap job and the booking will be thru our partner. Please submit asap. Talent will only be contacted if the client is interested in booking you!!! Compensation: $35.00 per hour Imperative Talent Management 3500 Lenox Road, Suite 1500 Atlanta, GA 30326 info@imperativemgt.com www.imperativemgt.com 404-419-2565 Office 404-419-2564 Office
Sadly enough, I'm not even surprised. Let the sh*tstorm ensue. Expecting a PTwitty response in 5...4...3...
UPDATE
: Ciroc's PR folks tell TheYBF.com the following:
This is completely inaccurate and we do not even know what company that is. We have never worked with Imperative models. Additionally, both of our TV ads (08 and 09) prominently feature beautiful brown skinned women.
Regardless of who authorized it or who knows who, this memo from Ciroc was still sent out by this agency as well as many others. And it's still a mess.