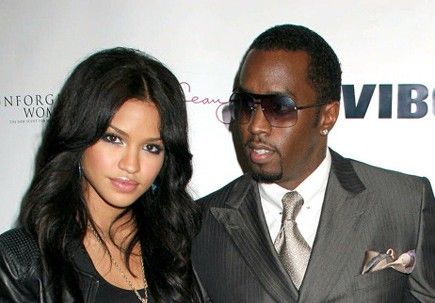 Diddy
has been partying down in Miami for the last few days.  But of course he's not alone.  He brought his signee/jumpoff/girlfriend
Assie
down to his home in Star Island.  She's usually with him most places he goes, but just chillin' in the cut trying not to be seen.  And with the rumors always twirling about their "relationship," they're just not doing a good job of lying.  Apparently after Diddy hosted his Ciroc party
we posted about yesterday
, he had an after hours soiree at his crib till 7am the next morning.  And
sources say
he and Assie were extra public with their "affection" :
"Diddy and Cassie were definitely together. They were all over each other and didn't leave each other's side the whole night. They were hooking up all night."
We've heard it before so we're not surprised.  I
am
surprised they're still bold faced lying about their status though.  Must be the thing to do these days...