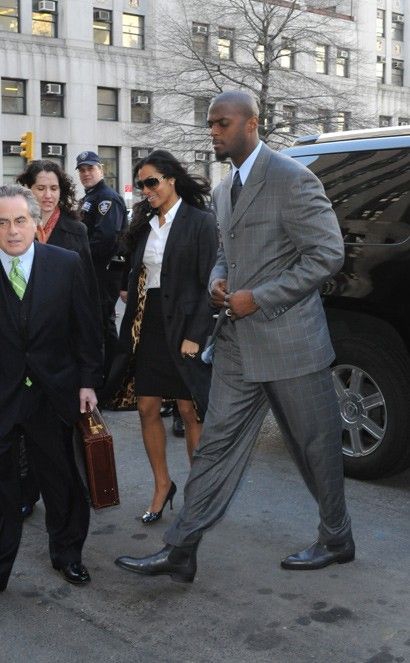 Seems like everybody had a court date today. Superbowl champ
Plaxico Burress
and his chick
Tiffany
made another appearance
in the Manhattan court today. After he accidentally shot himself in the leg a few months ago while stashing a gun in his pants at a club, he was been charged with second-degree criminal possession of a weapon. That felony carries a minimum prison sentence of three and 1-2 years in prison and a maximum of 15 years. But today he was granted a continuance of bail after his case was postponed until June 15th. Apparently his lawyers are trying to make a plea deal that still may involve him going to jail. And the Giants are still contemplating letting him back on the team. Womp.
And only a few minutes after Plax showed up to the Manhattan courthouse,
Ja Rule
rolled in too. He was there this morning still trying to fight some weapons charges from '07 when he was pulled over for expired tags and cops found a .40-caliber pistol. Good luck with that Ja.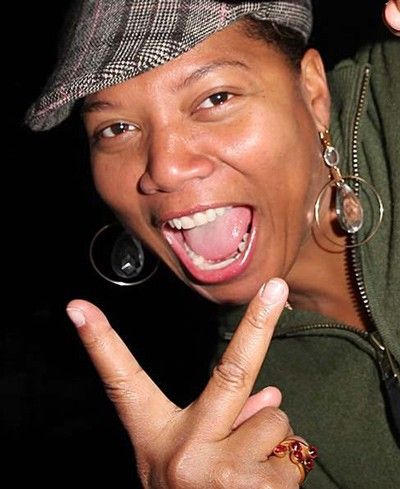 And
Queen Latifah
is getting sued in a double whammy. Both a celeb stylist and celeb makeup person are saying Queen owes them a millie. According to
Huff Post
:
Celebrity cosmetology consultant Roxanna Floyd says she lost $700,000 when the rapper-actress failed to pay her for work she did between July 2005 and February 2008.  In a separate lawsuit, celebrity fashion stylist Susan Moses said she was cheated of $300,000 during the same period.
I guess they feel like they're being treated like peasants...