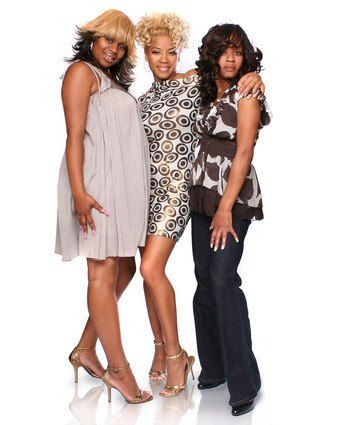 Somebody decided to start a rumor the other day about
Keyshia Cole
and
Neffe
's mother
Frankie
dying in a fatal car crash.  It's all untrue--which is why you never saw it on this site.  Here's the statement from management company Imani Entertainment on behalf of Keyshia Cole and her mother Frankie Lons:
"Imani Entertainment has received a huge amount of inquiries in regard to the rumor about Keyshia Cole and her biological mom, Frankie Lons, recently passing in an automobile accident. The rumor has absolutely NO truth to it – Frankie and Keyshia have not been involved in any accident of any kind and are doing well at their respective homes in Atlanta. We want to thank all of Frankie and Keyshia's fans for their concern." Imani Entertainment
So there you have it. Frankie and her many wigs are alive and well. Neffe also talked to Essence and here's part of what she had to say about it: ESSENCE.COM: A rumor began that you mother Frankie had passed away. Is that true? NEFFE: No. I haven't the slightest idea where the rumor began, but Wendy Williams reported on her radio show that my mother had been in a car accident and died. I was at home in Atlanta and had just dropped my mom off the night before, so I knew it wasn't true. Even my mom said, "Why would someone say that? I don't know where Wendy got her information, but my mom's probably at home sleeping right now. We spoke and she's fine. ESSENCE.COM: Wow, how do you cope with all this gossip? NEFFE: We take the good with the bad. I've been dealing with it probably more than my mom; like the rumor that I was pregnant again, which I am not. I don't make up rumors because it's putting out bad karma. My mom doesn't even want to leave the house now until this passes over. You have to take it for what it's worth, pray and just deal with it.
In other news,
Lil Kim
got a standing ovation on
Dancing With The Stars
the other night after dancing the Tango: Hot. Team Kim.