Rihanna's Dad Says Chris Is In Denial+Eminem's New "We Made You" Video
Apr 07 | by Natasha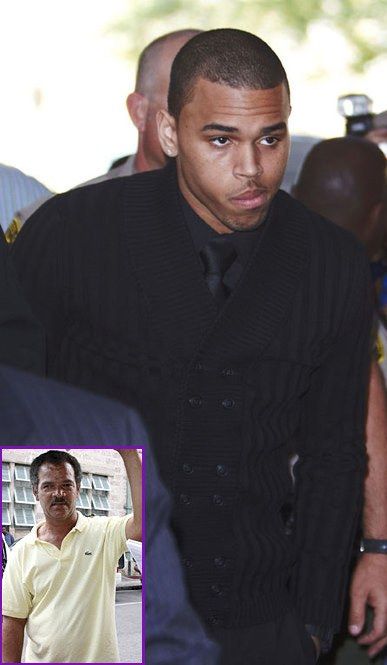 Rihanna
's dad
Ronald Fenty
is confused by
Chris Brown
's Not Guilty plea. Rinald told Us Weekly that Chris is in denial and he needs to explain how Rihanna got beat down if he's "not guilty":
"So what happened? Somebody else did this to Rihanna then? I just would like to see justice go in the right direction. I don't want his career to be damaged -- it's damaged already. I think he's a talented guy, but everybody should have to pay. When you do the crime, you do the time. I don't want to see him locked up for a long time -- I just want him to acknowledge and get some help.
He went on:
"Who did it -- that's the question now. If he's not guilty, who did it? He should say 'guilty' and let the court be leaning into him and try himself to the mercy of the court, see if he gets a fine...Now he's going to go beyond that and it could go longer, it can be even worse. It can be worse for him in the long run."
Clearly pops ain't happy.
And here's
Eminem
's brand new video for his new comeback single "We Made You"? Funny.