Nick & Mariah
were spotted leaving their Manhattan apartment last night headed to the airport: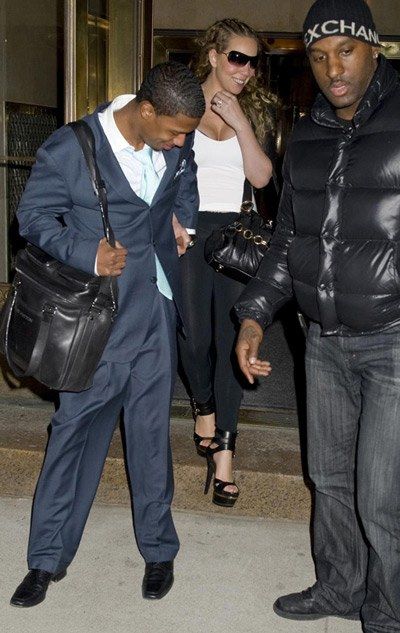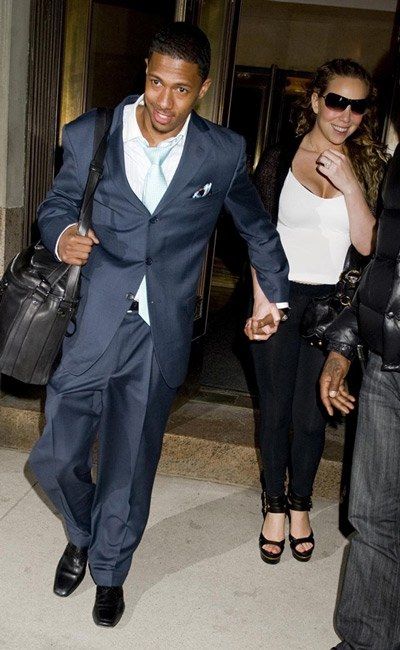 No word on where they're off to.  And no word on why MiMi still can't seem to take steps and walk on her own.  Is it the shoes?  Her balance?  What is it dammit?! More pics when you read the rest...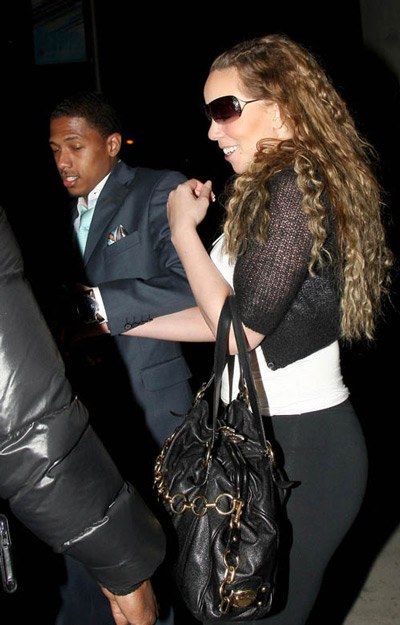 Looks like these two are in a hurry to pick up and leave.  Where to next Nariah?