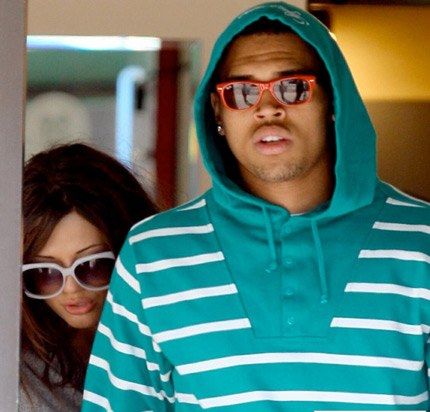 Chris Brown
's reps have addressed the internet rumors of Chris having a brand new jumpoff.  They say the woman
that was seen
leaving the tattoo parlor with him this weekend is not anyone Chris knows.  It was just a coincidence:
"He did go to a tattoo parlor with someone from the studio named Dean.  There was a woman there who was a friend of Dean. There is no truth to this [reunion rumor] at all. Chris does not know the woman nor does he know the name of the woman."
We can all resume our lives now....