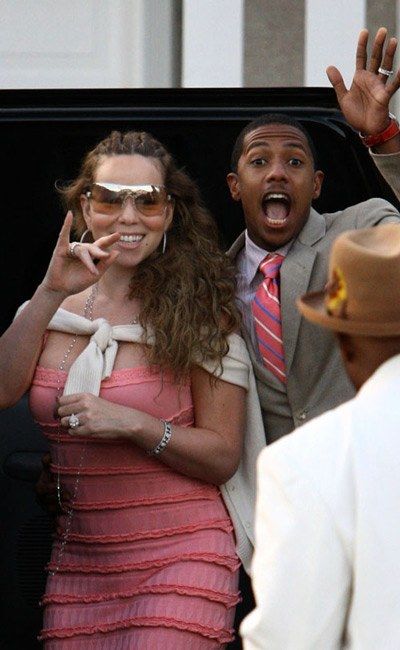 Or several babies. 
The Cannons
were spotted leaving an IVF clinic (in vitro fertilization) yesterday in San Diego.  The two have made it public that they indeed plan to have kids soon.  I guess they figured the Easter spirit would make their chances of getting pregnant even greater: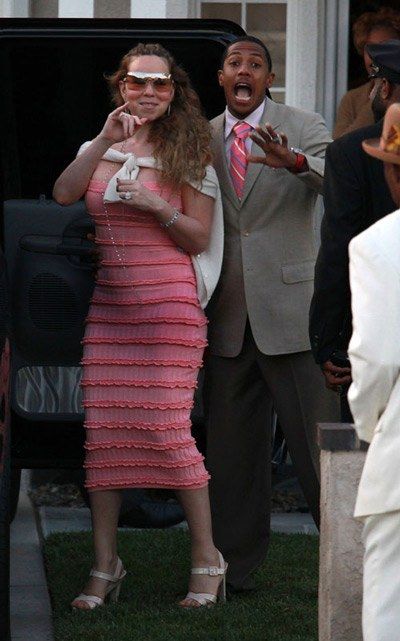 Nick
is killing me with the real Easter church suit.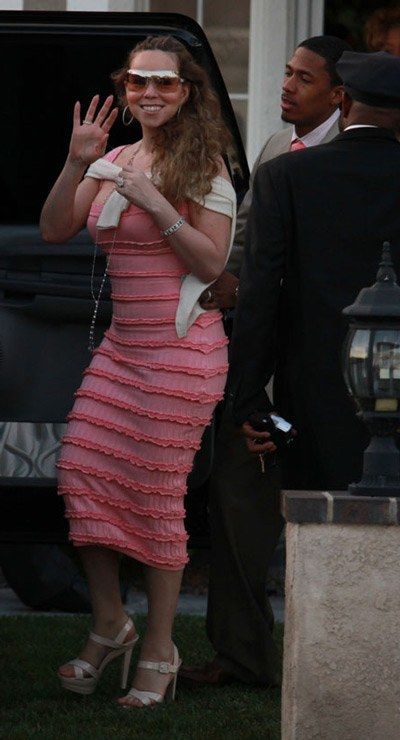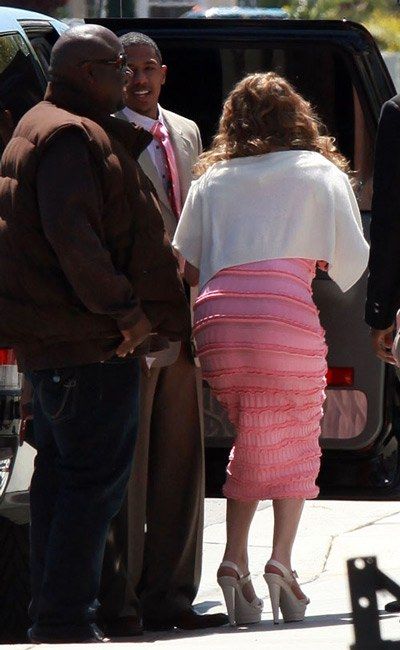 People are speculating that
MiMi
and her ruffled pink dress (which looks like it came from the Sears Jr. Department) are looking much curvier these days.  And it's either a result of  her taking so much estrogen into her body to increase her chances of becoming preggers....or she already is preggers.  Time will tell....