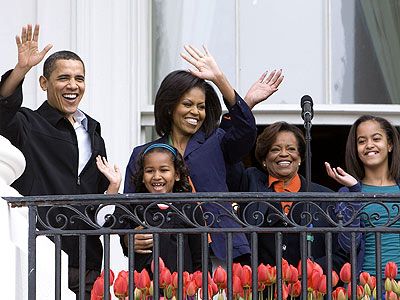 It's their first White House Easter. And the Obamas and 1100 lucky Americans had the chance to roll Easter Eggs and play games with the First Family at the White House today: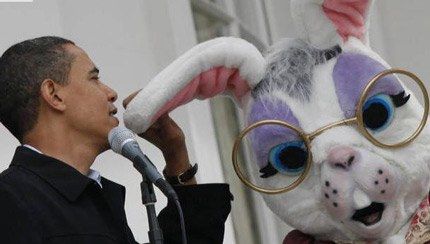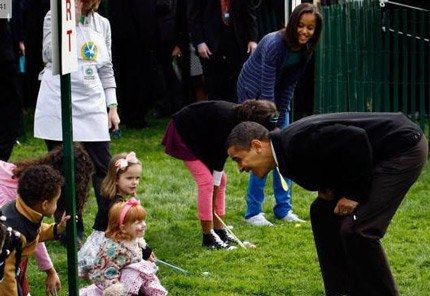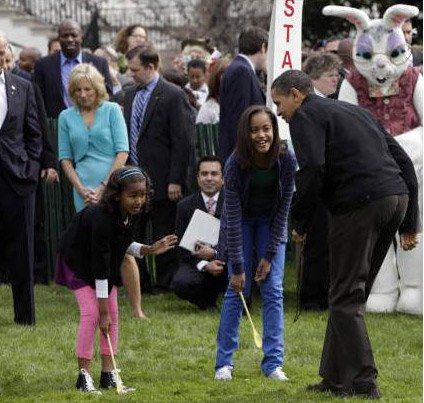 Easter Egg rolls and fun times all around.
Lots more pics when you read the rest....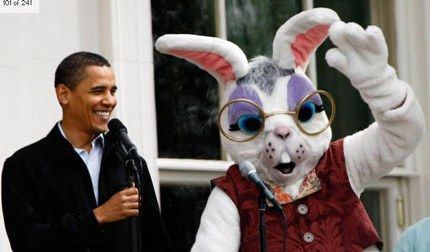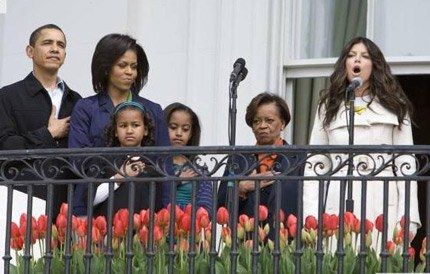 Fergie performed for the crowd.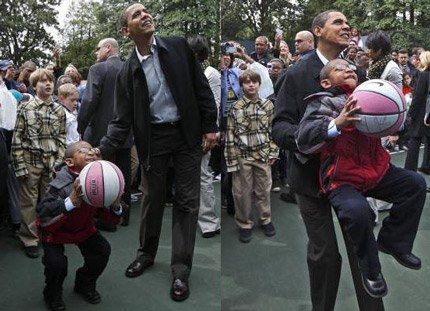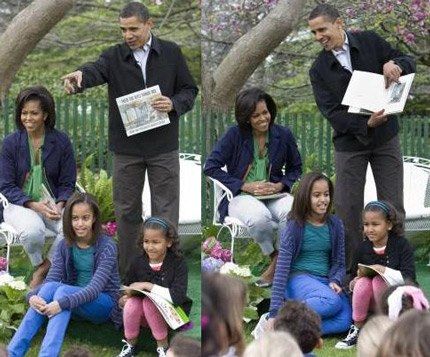 President O played with the kiddies.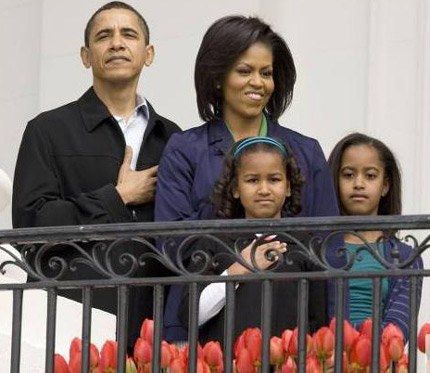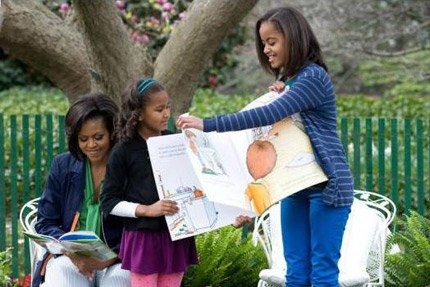 Sasha, Malia, and First Lady Michelle all joined in. Awww.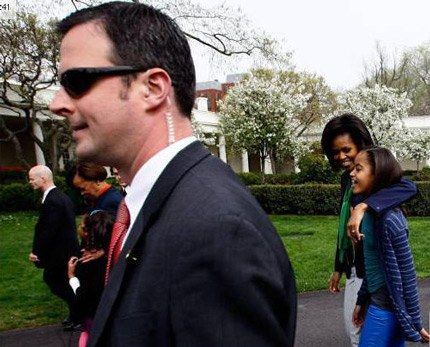 Social Secretary and YBF chick Desiree Rogers was at the event of course.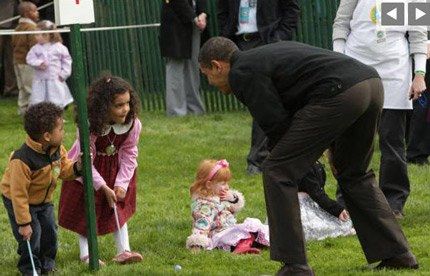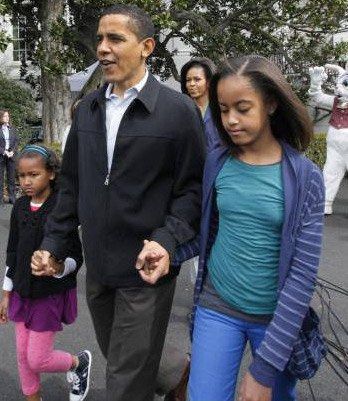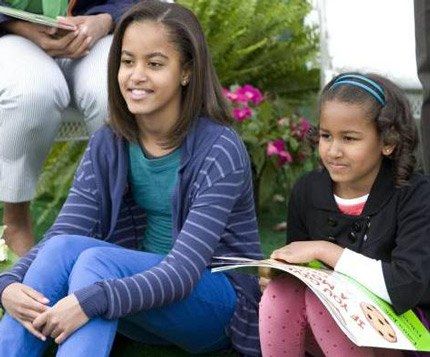 Pure cuteness.
Pics via AOL