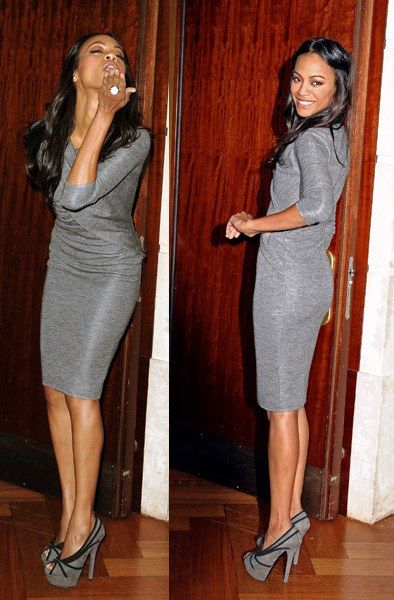 Zoe S. was looking fabulous in grey at a press conference for Star Trek last night. Those shoes are indeed the business.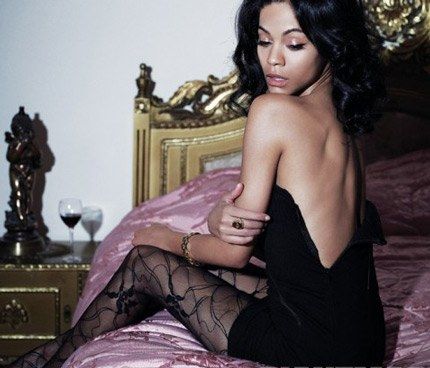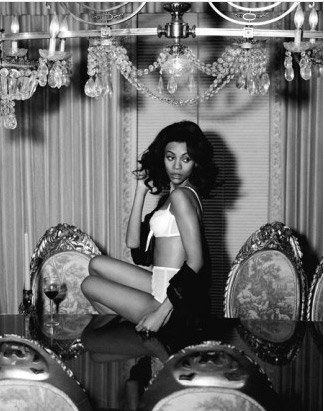 Speaking of Zoe, she's also featured in this month's issue of GIANT looking hot.
And black models are seeing their faces on the cover of VOGUE mag again. Models Jourdan Dunn and Liya Kibede are both featured on the upcoming pullout cover. More pics of Zoe S. when you read the rest...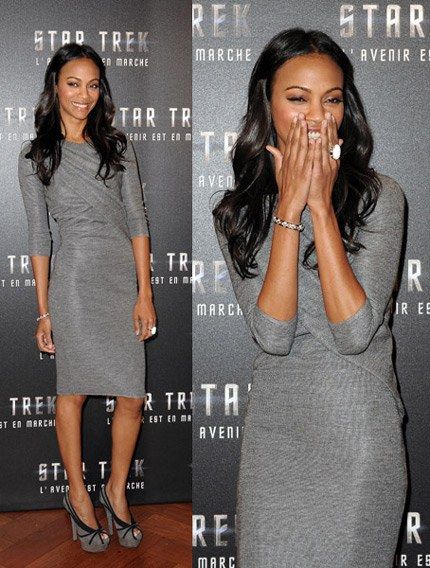 Loving the chic simplicity of this look.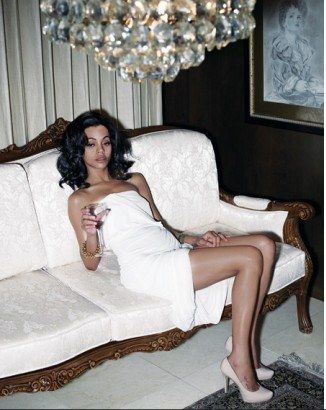 And her GIANT spread isn't so bad either.
Photog: Dominique C/Nino Munoz