WEEKEND LEFTOVERS
Apr 20 | by Natasha
Raven Symone
and
Fonzworth Bentley
are participating in the Toyota Pro-Celeb Race in Long Beach: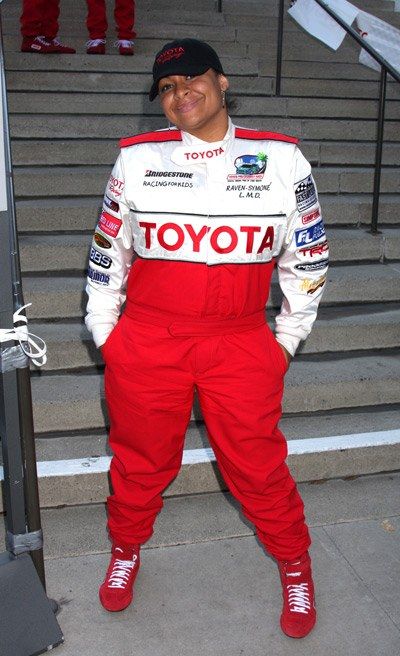 And Mr. Bentley was sitting pretty in 3rd place after his Friday practice run.  But lost to
Keanu Reeves
in the final run. And
Teairra Mari
performed over the weekend at a charity foundation:
Interesting get up and makeup.  Do what you gotta do T... More pics when you read the rest....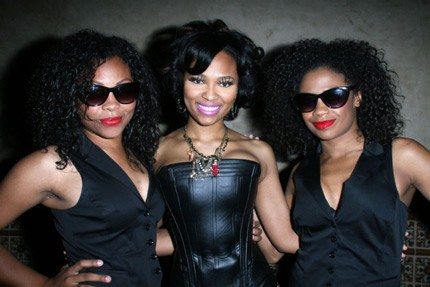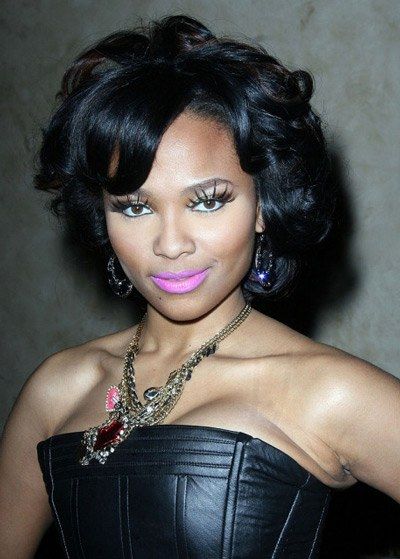 Chick loves those spider lashes.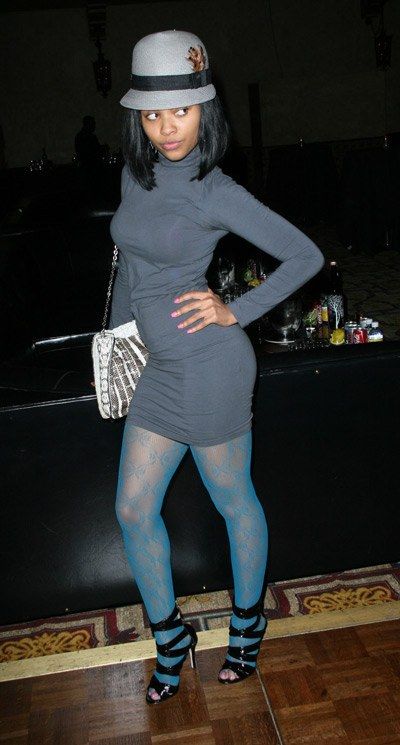 And this is what she had on that night as well. More pics from the celeb pro-race: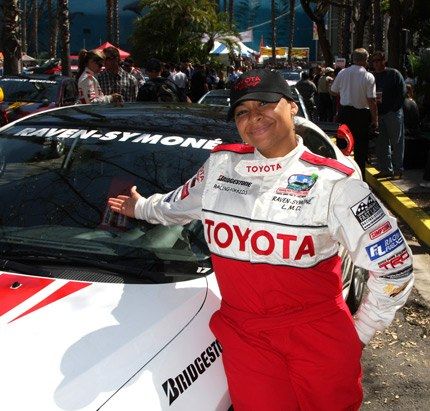 Raven and Bentley showed off their cars.
Fun times. And
Patti LaBelle
hit up the Miami Beach Gay Pride festival over the weekend: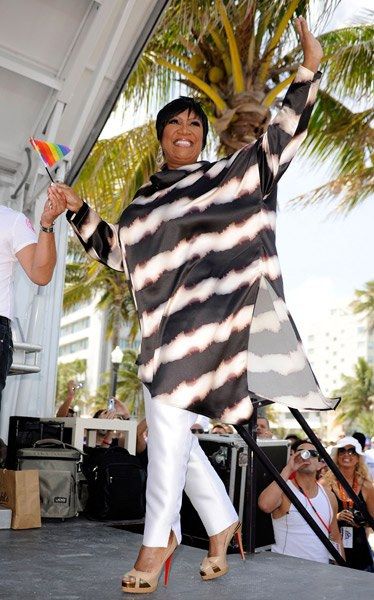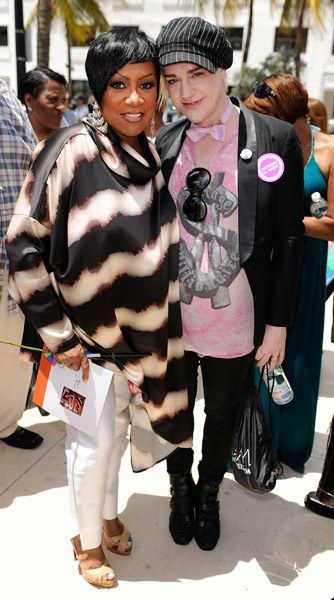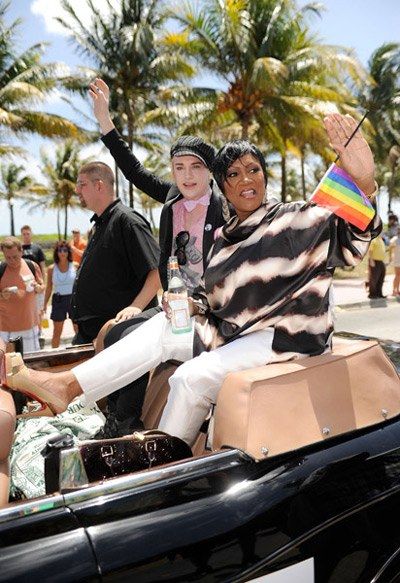 And she kicked it with
Richie Rich
of
Heatherette
. Gotta love her.
WENN/Gordon
The Randomness: 1. 
Tyler Perry
has a stalker
!? 2. 
Lil Wayne
's going on "The View" this week.  This is going to be interesting...