TV FAB: Beyonce Talks "Today"
Apr 23 | by Natasha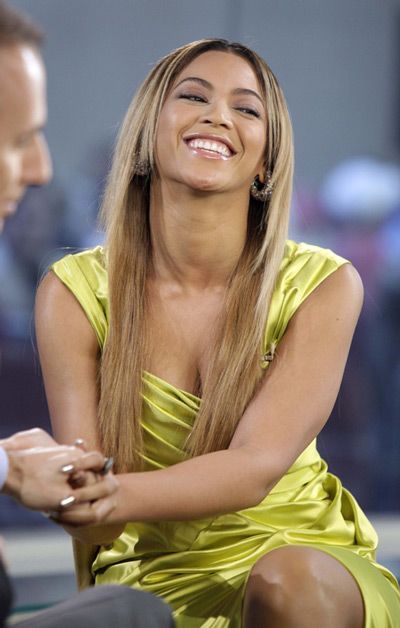 Beyonce
hit up "The Today Show" today right before her appearance on "The View".  And she looked fabulous in a lime green satin dress while chatting it up with
Matt Lauer
: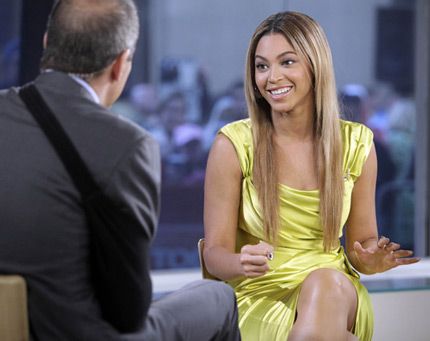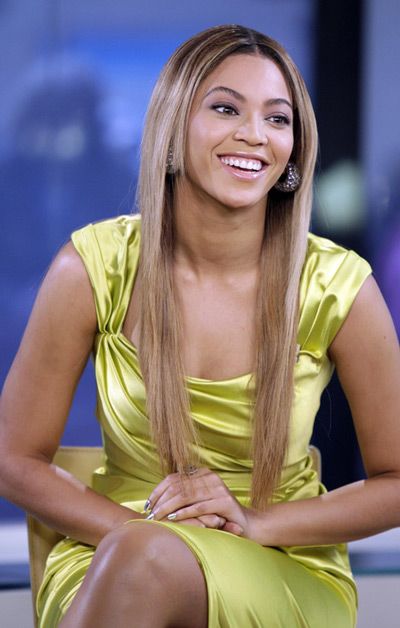 And of course she performed: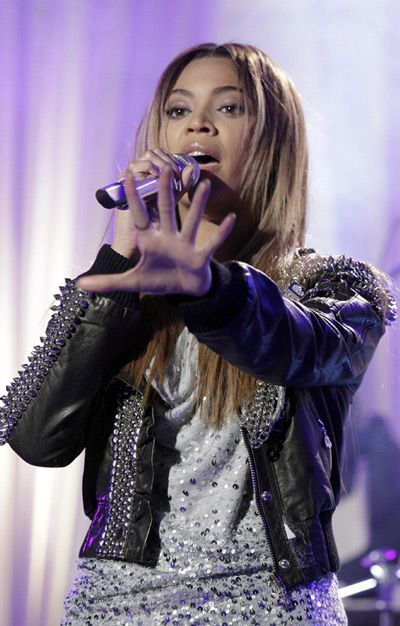 Cute jacket. Snippets from her interview with E!:
Beyonce (who plays a stay-at-home mom in Obsessed) on childen
: "We really had a great connection naturally and they (children) felt great in my arms but not ready, not yet!"
Beyonce on a Destiny's Child reunion
: "Everyone knows we're sisters and we do something together every year, we'll see with an album."
Beyonce on preparing for her fight scenes with Ali Larter
: "It was the last thing we shot, so we had all the back story and all the aggression from the beginning of the movie. I am a tomboy at heart, so we were both ready to get in there and get bruised up." Bey and her co-stars are predicted to bring in $15-17 mill opening weekend for
Obsessed
.
Photos: NBC