Kanye & Rihanna Get Busy+Michael Strahan's Retirement Party
Apr 24 | by Natasha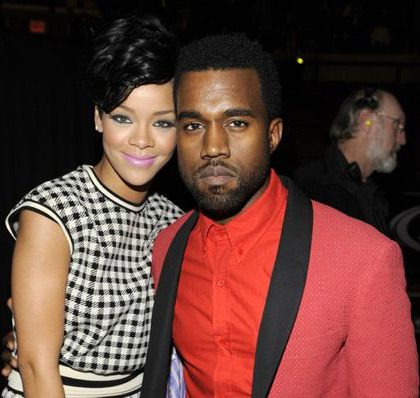 Busy making more music together that is. 
Kanye
says
he and
Rihanna
recently filmed the video for his "Paranoid" track  off
808's & Heartbreak
.  He and Rih did a remix of the track.  He talked about their collabo a few nights ago at the Vanity Fair party for Tribeca Film Festival:
"Yep, she's my Paranoid girl in the video," Kanye smiled."She's an amazing talent though. Collaborating with her is always a pleasure!"
Looks like that's going to be Rih's comeback video. 'Ye also broke the news that his "girlfriend"
Amber Rose
is featured in his new "Robocop" video.  He decided to make her his main chick both on and off screen.  Maybe these are the projects Amber's been talking about when she says she has "big things poppin' " making her want to continue her "relationship" with Kanye.  He also filmed the video for "Aamzing" while kickin' it in Hawaii.
Michael Strahan
celebrated his retirement at Club strata last night.  And of course, his woman
Nicole
was there by his side.  I'm still shocked these two are back together after all the stalker and cheating drama. More pics when you read the rest...
Nicole kicked it with Patrick Ewing's ex wife Rita.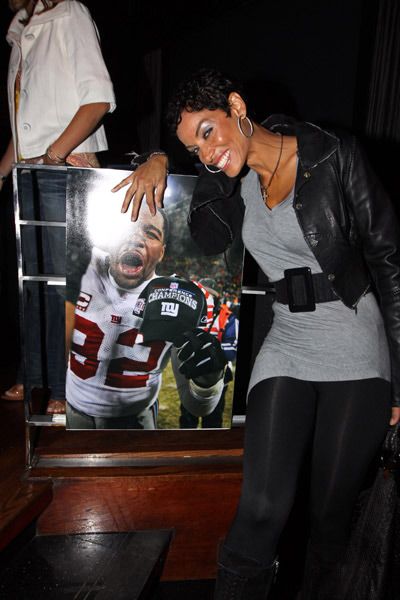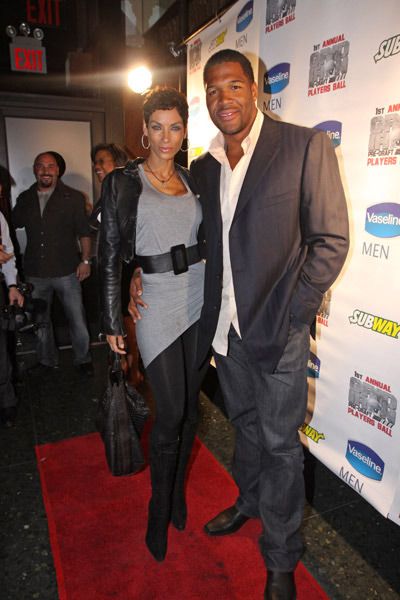 Well, congrats to Mike.
Nunez