"Making The Band 4" Finale Recap
Apr 24 | by Natasha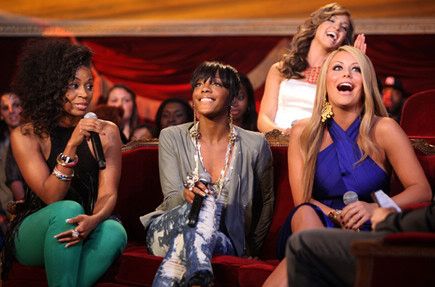 Well if this wasn't a waste of a damn hour I don't know what was.  What we leaned last night: Everybody in
Danity Kane
is still fired from Danity Kane and "let out of their contracts".  Even
Dawn
.  However, Dawn confirmed last night on the show that she has a solo deal with Bad Boy and is also working with some new group on
Diddy
's upcoming
Last Train To Paris
album.  Other than that I couldn't get past her new haircut to pay attention to much else she said.
Aundrea
decided not to come to the reunion show--she's still bitter. 
D. Woods
and
Aubrey
"explained" why Danity Kane split, and their body language and eye rolling and vagueness pretty much blamed it on Dawn and her solo deal.  It's pretty obvious these chicks don't all get along anymore.  D. Woods also said the professionalism in the group and around them was never there from the get--so things went from bad to worse.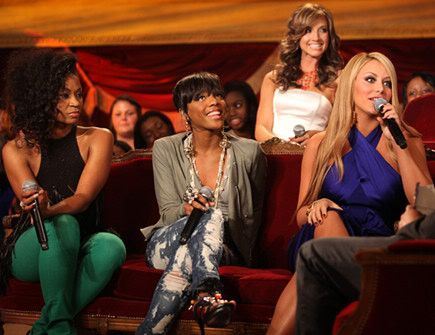 TheYBF.com
exclusively reported
8 months ago that Dawn had a solo deal in the works and we were called liars by the chicks of Danity Kane, Diddy, and others.  Who's was the liar now? Up next for the other girls:
Shannan
is working with a foundation and wants to focus on her marriage and maybe "go country".  D.Woods is coming out with a solo album and a single this summer.  And Aubrey is getting her own reality show and doing more Broadway.  Lord help us all. More when you read the rest...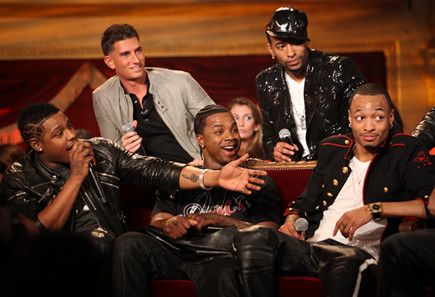 The fellas of
Day 26
celebrated their #1 R&B album status last night.  They performed while
Que
could barely sing his part from being so winded.  They decided to
New Edition
it the first 5 minutes of their song and just danced. As for Que's b*tchassness throughout the season, he says there was a lot going on in his personal life that the cameras didn't show.  But he's worked it out and admits he's just a little crazy.  Apparently he's still sprung over Dawn and said (pre-show) he wants to propose to her soon.  Get out the violins...
Photos: MTV.com