Look who grabbed the bleach bottle from
Christina Mili-Blonde
: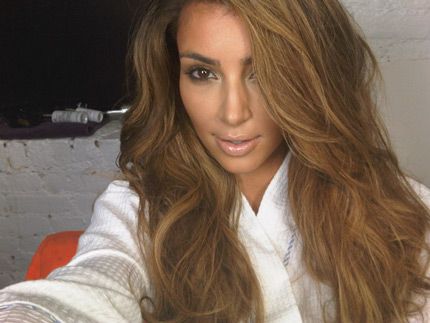 Kim Kardashian
decided to show off her new blonde
ish
locks via Twitter today. Maybe this is what you do for attention when you no longer have an ass that's newsworthy. I don't know what the hell is going on in Hollywood with these blonde makeovers, but I'm tempted to blame
Amber Rose
.  Then again,
Jennifer Lopez
is
Kim's idol...and Jenny
has
recently gone pretty blonde
ish
...so who knows. Your thoughts? And speaking of Amber Rose, I somehow forgot to post
Kanye
's new "Amazing" video ft.
Jeezy
. But oh wells. Here it is now along with his appearance on "106 & Park" the other day:
Loves it.