Celebs Do The Next Day Air Screening
Apr 30 | by Natasha
Director Benny Boom screened his new movie Next Day Air to his celeb friends in L.A.: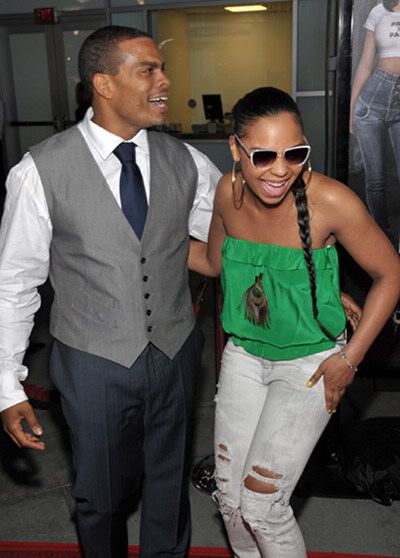 Ashanti was there to kiki it up with him on the red carpet.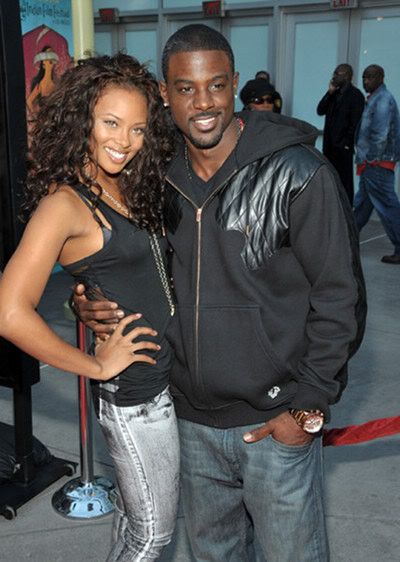 Eva Marcille debuted her new hair alongside her fiance Lance.
And Mike Epps brought along his wife Michelle. Lots more folks when you read the rest...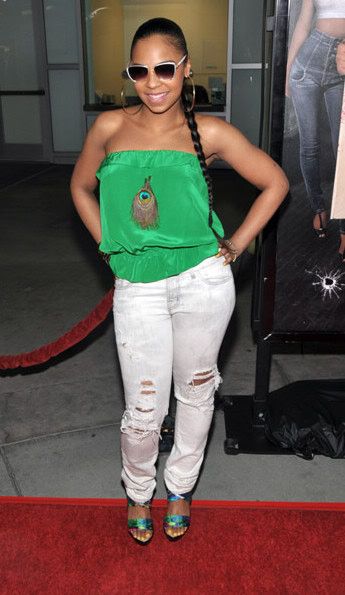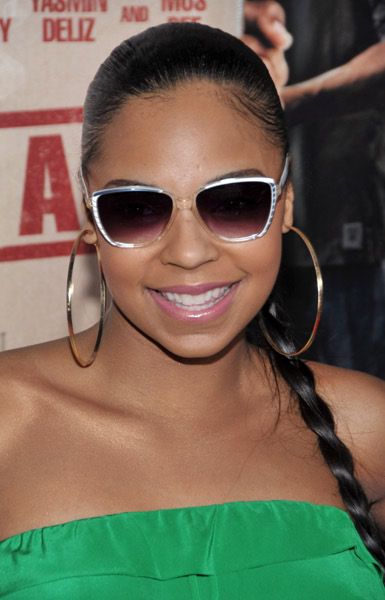 That randomly placed feather is killing me. Other than that, chick's skin is fantasmic and the Giuseppes are nice.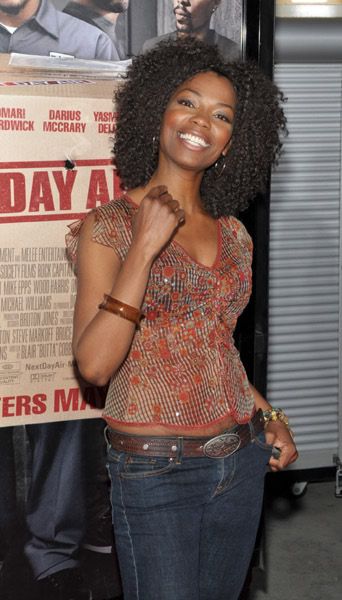 Vanessa Williams was there.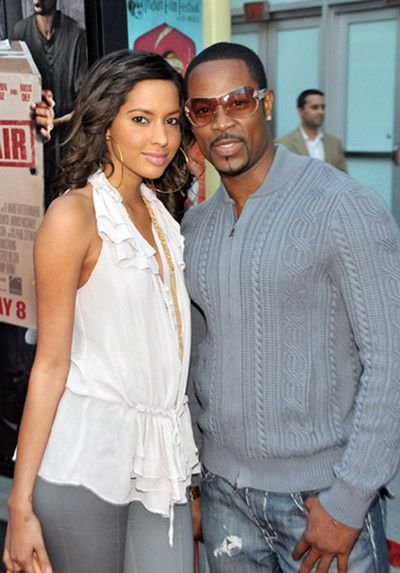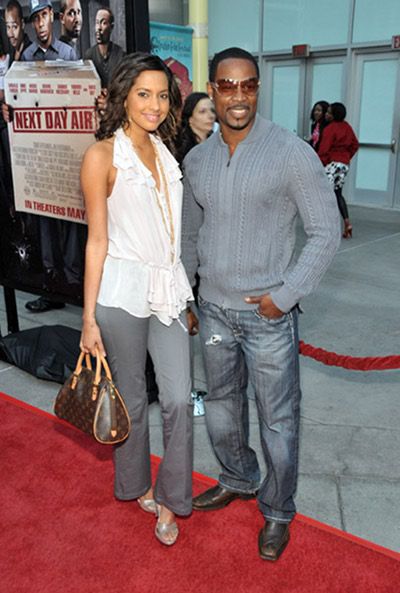 So were Darrin Henson and his boo. More pics of YBF chick Eva: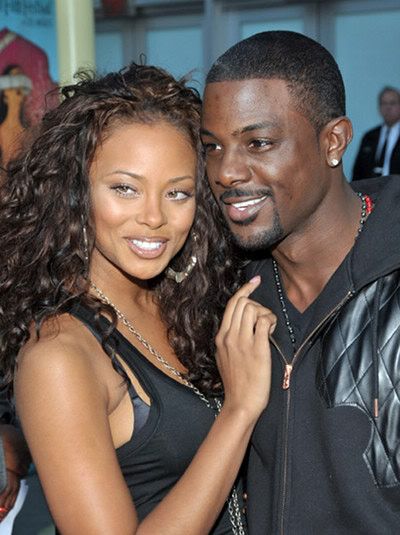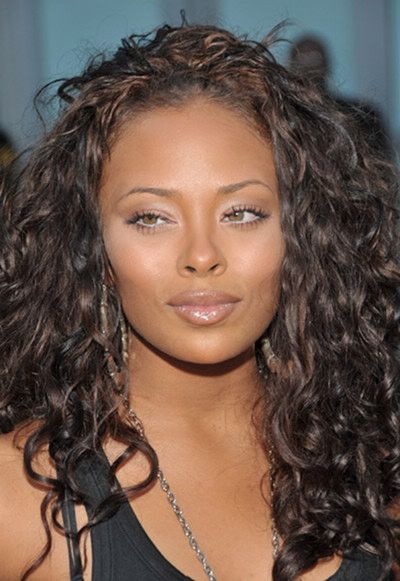 Looks like she's going with a new "edgy" look like everyone else these days.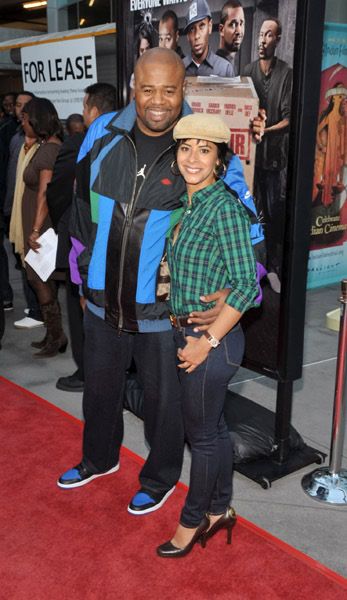 Actor Chi McBride brought along his wife.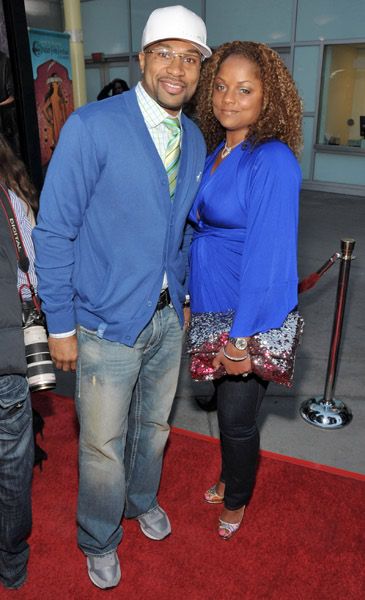 So did former Lakers star Derrick Fisher.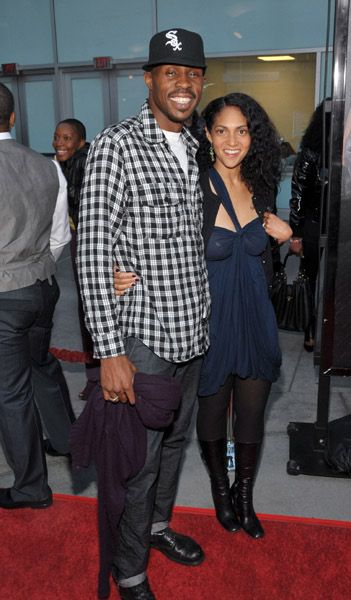 "The Wire's" Wood Harris hit the carp with his date who looked extremely happy just to be there. Donald Faison and his girlfriend Cacee Cobb were there: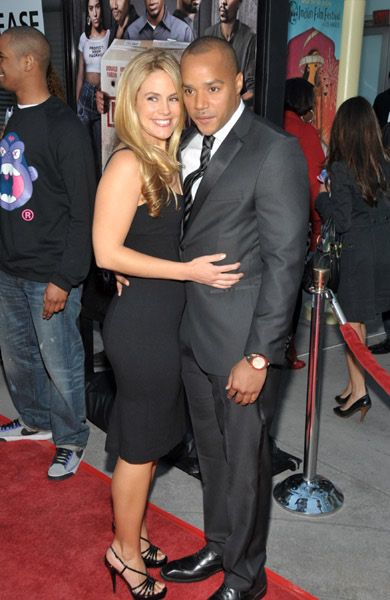 Surprised these two aren't married yet.
And Denyce Lawton was also there.
Photog: Ingram