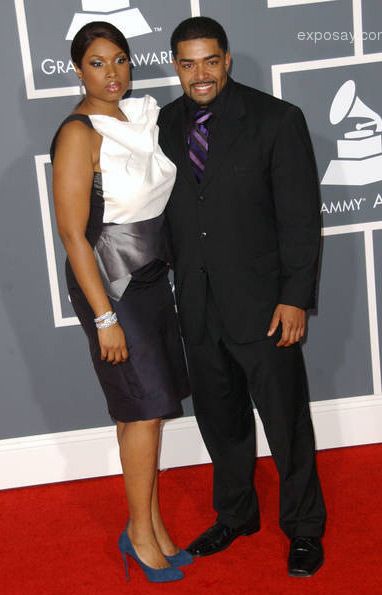 So
Jennifer Hudson
has proposed to her fiance
David "Punk" Otunga
...again.  After David gave her that serious 5 carat Neil Lane diamond engagement ring 5 months ago, J-Hud returned the favor last month.  She proposed to him as well and gave him a Neil Lane engagement ring of his own.  It
reportedly
is "handmade architectural and geometric platinum and  is masculine, yet has a lot of sparkle."  Something tells me this was David's idea...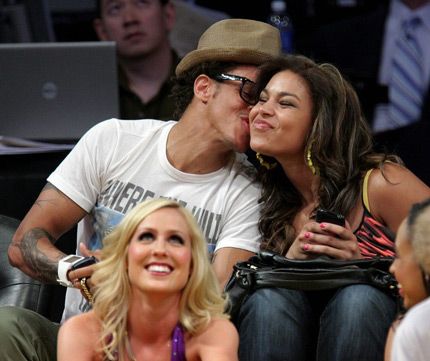 And YBF chick
Jordin Sparks
was spotted with her singer/model boyfriend
Steph Jones
as they kicked it courtside at the Lakers game the other night: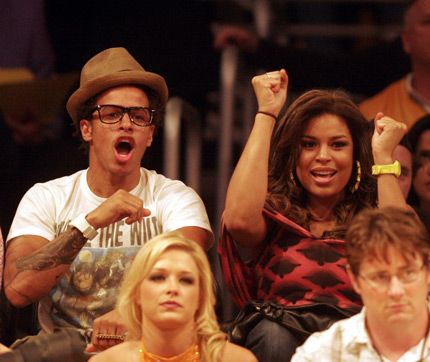 They've been dating for about a year.  Awww they're cute together.
Splash News
The Randomness: 1.  So another pic of
Assie
showing ALL of her va-jay-jay has hit the net.  And honestly, Assie pics are NOT worth Bad Boy stalking our site and inbox with legal threats.  No time for that wackness. So we're not posting them and took it upon ourselves to remove her titty pics since now she's sending out the hounds to rectify her foolishness.  And no Assie, we don't believe you and your "I got hacked" story.  And we're not going to entertain the publicity stunts.