ATL Celebs Kick It Courtside+Event Fab
May 11 | by Natasha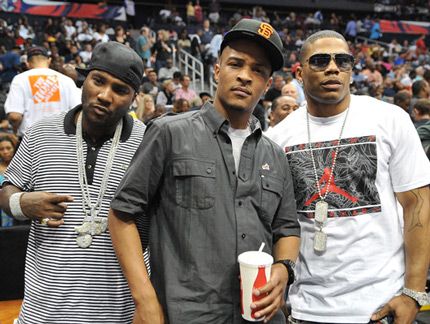 YBF folks kicked it courtside at the Atlanta Hawks playoff game this weekend. 
Jeezy, T.I.
, and
Nelly
were all there to kick it.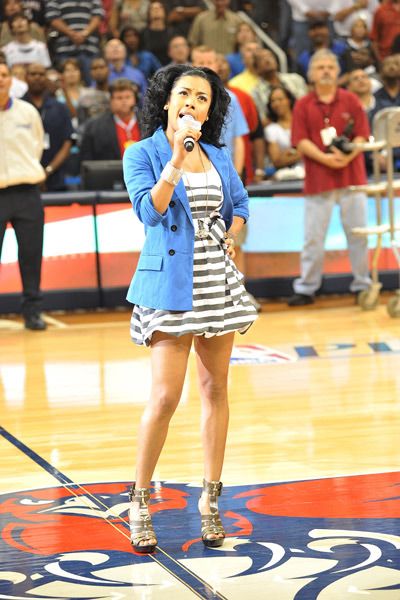 And Jeezy's ex Keyshia Cole was there to sing as well.  Chick used to be distraught over some damn Jeezy so I wonder how this all went over...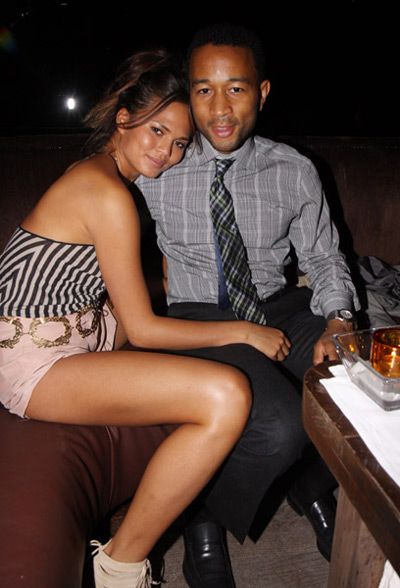 Celebs like
John Legend
and his girl
Christine
hit up
O'Neal McKnight
's Mixtape Release party at NY's 1Oak.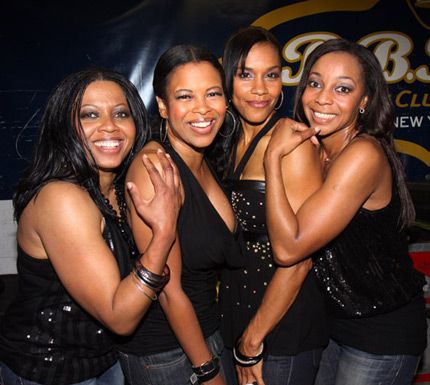 And
Maxine, Dawn, Terry
, and
Cindy
came together as
En Vogue
to perform at B.B. Kings in New York over the weekend.  The ladies are still looking fab. More pics of these folks and others when you read the rest...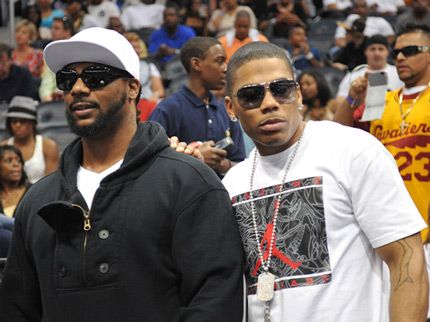 Polow Da Don
was there too of course.
So were
Monica
and
Devyne Stephens
.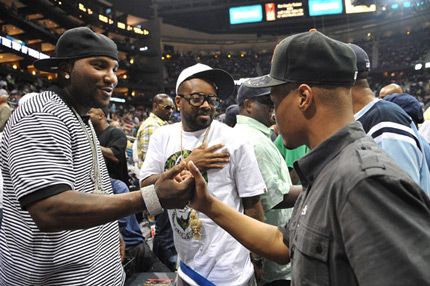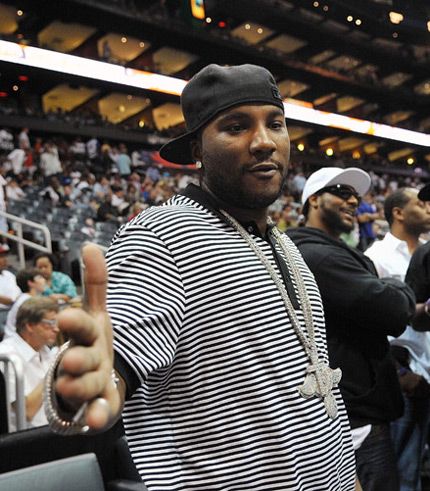 Hey Jeezy.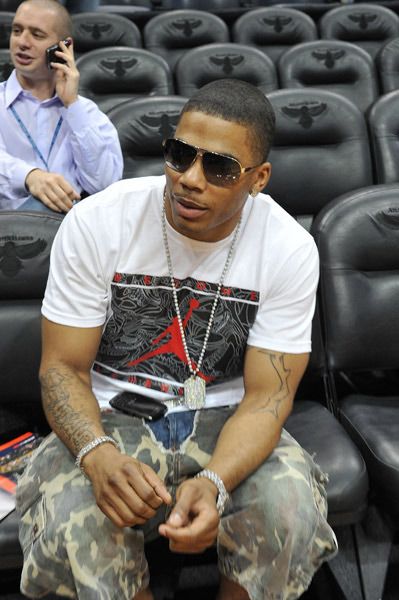 Haven't seen
Nelly
and
Ashanti
together in a while.  Hope everything's all good in their hood still.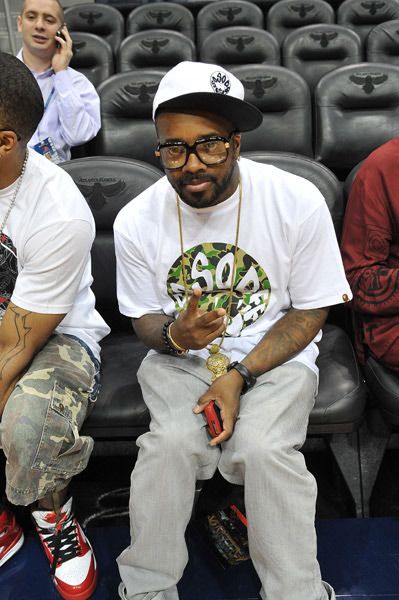 And on that note, where's
Janet
been? More pics of Ms. Cole performing at the game: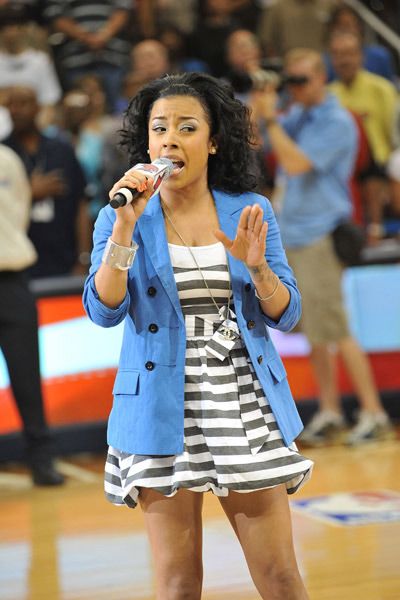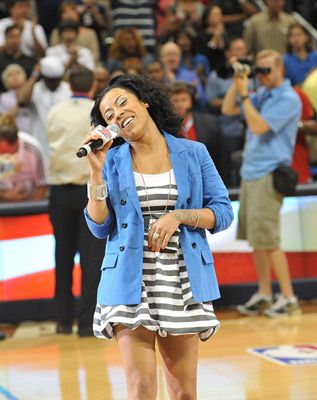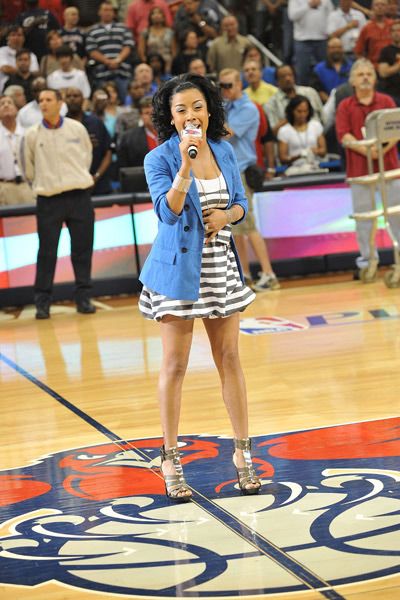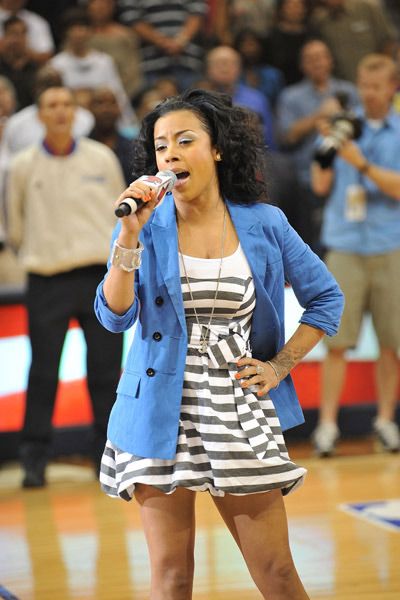 Cute striped dress and blazer and shoes, but not loving all 3 pieces together. Over in NYC,
Tyson
partied it up for O'Neal McKnight's mixtape release party: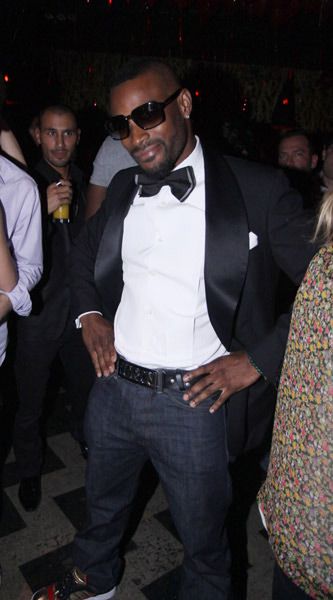 O'Neal
and
Kid Cudi
kicked it.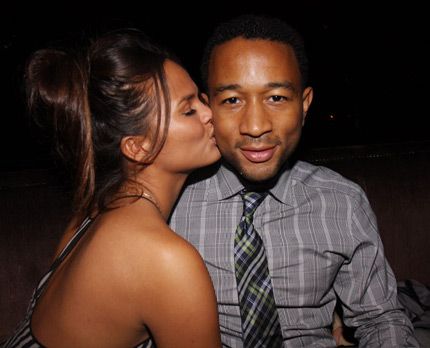 Christine
and
Johnny Boy
got kissy.
And
Angie Matinez
kicked it with
Alexander Allen
. More pics of the En Vogue ladies performing: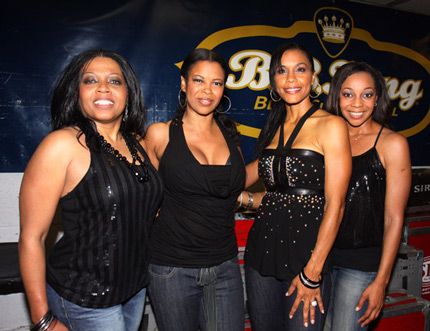 Loves it.
Photogs: Nunez/Robinson