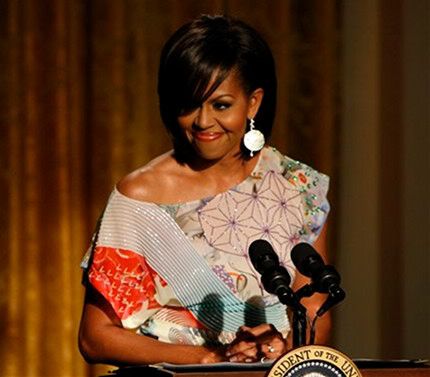 First Lady Michelle Obama
got trendy and dare I say...sexy...at last night's White House poetry slam event in her off the shoulder embellished blouse. 
The Prez
and First Lady invited radio and tv personalities like
Big Boy
of Big Boy's Neighborhood,
James Earl Jones
, and
Tatyana Ali
out to the event.  And the First Couple spoke about the importance of poetry and spoken word and culture for our society.  First Lady is working it out with this look.
Diddy
was spotted on the set of his new movie
Get Him To The Greek
yesterday in L.A.: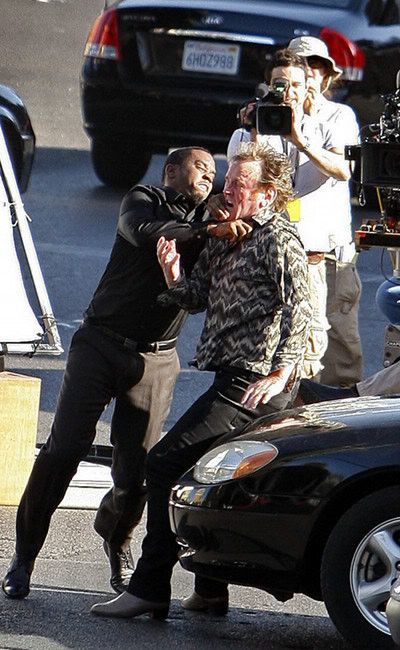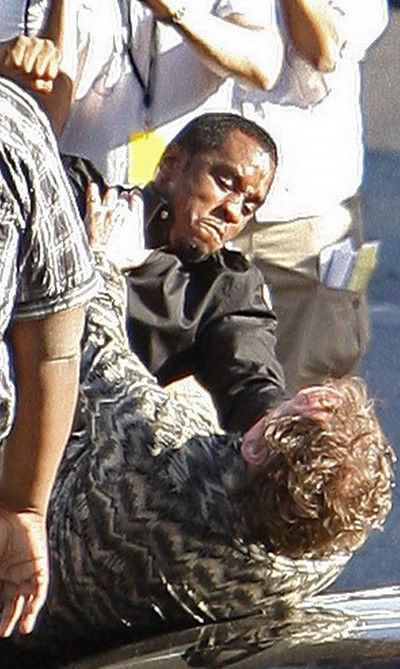 Clearly it's a fight scene that I don't even know if it'll be believable or not. More on the set pics of Diddy and
Playboy
's first black Playmate of the Year when you read the rest...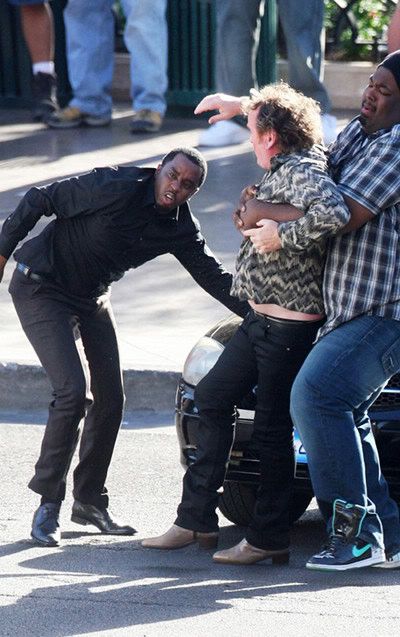 *snickers*
In other news,
Playboy
has picked its
first ever
African Playmate of the Year: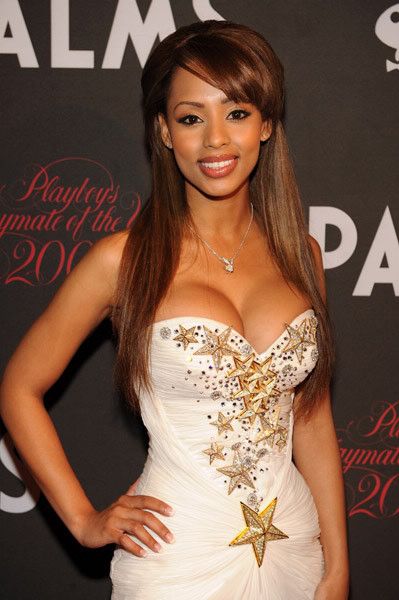 She's
Ida
Ljungqvist
and she's gorgeous.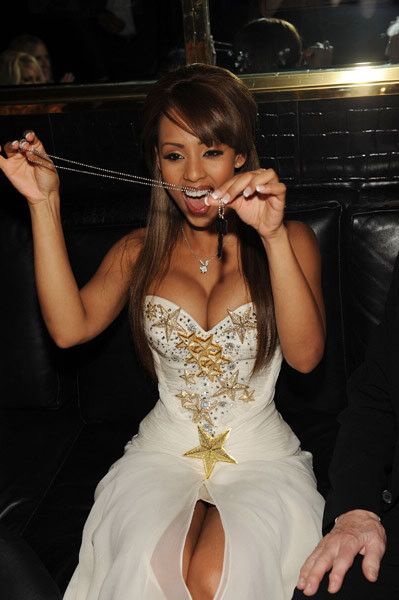 She's Tanzanian (and half Swedish) to be exact and went from being a Bebe staffer to posing nude for
Hef
.  And unlike these celeb chicks putting out amateur nude pics for free, at least she's getting paid for it.  Sad that's the two choices at hand right now.  Anywho, she wins $100,000, a brand new Mazada 6, and her own layout in an upcoming issue.  Yippee.
Photog: Trucsello