Friday Tidbits
May 15 | by Natasha
First Lady
Michelle Obama
spoke to third graders at a D.C. public school this week looking fab in a polka dotted dress.  And model
Iman
told
Parade
mag about the beauty of our First Lady--and she says it's great in its own way:
"Mrs. Obama is not a great beauty. But she is so interesting looking and so bright. That will always take you farther. When you're a great beauty, it's always downhill for you. If you're someone like Mrs. Obama, you just get better with age."
Um, if "downhill" is what Michelle or Iman looks like, I'm putting on my skis to go faster... And in other news:
WHY is
Jamie Foxx
's jacket so damn tight???  He was spotted leaving Mr. Chow last night looking like he was hiding food under his jacket.  What's really hood?
Remember
Laz Alonzo
?  He was spotted out getting yogurt in L.A. yesterday.  Still a cutie. More pics of Mrs. Obama when you read the rest...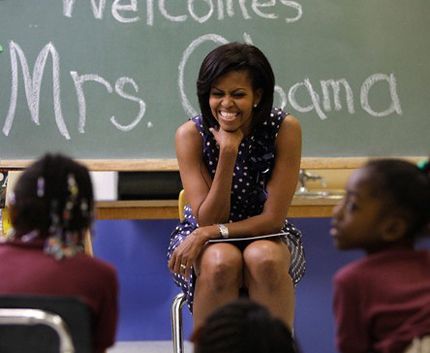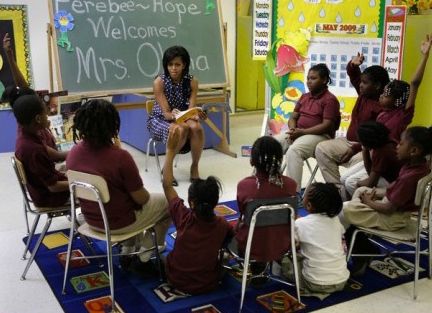 Loves it.
Splash News