Celebs turned out for Game 1 of the Western Conference Finals--Lakers vs. Nuggets:
Denzel and Pauletta Washington were spotted arriving to the Lakers stadium.  Damn Pauletta.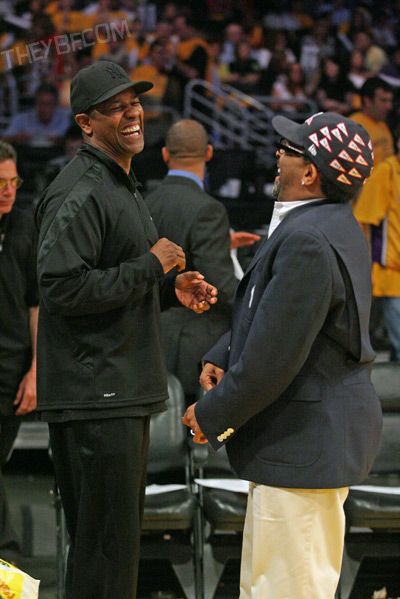 Denzy and Spikey kiki'd it up on the sidelines.  Ice Cube and his wife were there too of course.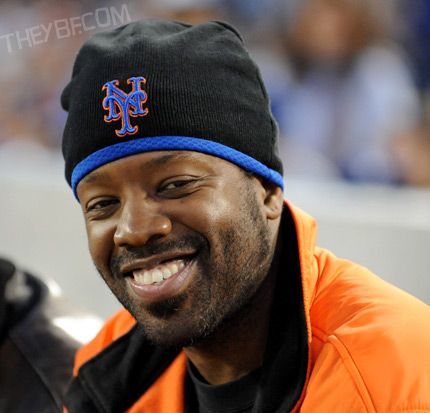 And over at the L.A. Dodgers game Kadeem Hardison was spotted kicking it in the crowd.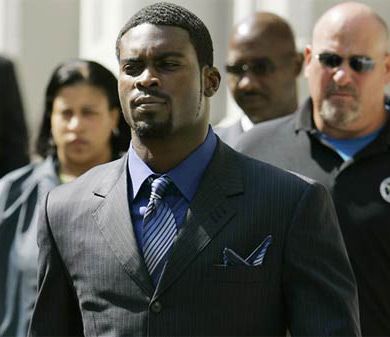 Michael Vick just got released from jail at dawn this morning.  In other news, has reached out to the Humane Society.  He wants to work with them to deter other youngin's from going the dog fighting route like he did.  Hmmm.  Wonder if this will actually work.
The Humane Society has not made a decision yet.  Meanwhile, Mike and his people are still set to negotiate a comeback contract with the NFL.  And he's still agreed to a documentary in which he'll get paid $600k.  Hopefully his bankruptcy status gets worked out as well.  He will serve the last two months of his 23-month sentence in home confinement in Virginia.
News on T.I. and Mike Vick when you read the rest...
The U.S. Attorney's office is clearing up the rumor that T.I. would only be serving 2 months of his year and a day sentence now.  According to them, T.I.P. will still be serving a year and a day behind bars.  The most time off he can get is 15% of his sentence (55 days) for good behavior.  The confusion came in as people were saying he had "credit" for those 305 days he served at home and 1000+ hours of community service.  But he is actually already getting credit for those things.  The minimum sentence for his charges is 5 years.  So a year and a day is a bargain.  Keep ya head up T.I.P.
The Randomness:
1.  "Ugly Betty"'s been pushed to Fridays at 9p in the fall.  Which means that'll be cancelled sooner rather than later.  Womp.
2. Lil Kim is looking for a publisher for her prison stories book. Story