Keyshia Cole
is saying she very likely will not let this potential reality show featuring her mom
Frankie
and sis
Neffe
go on. She says she would want 100% control and even then, it may not happen. She must have finally sat and watched seasons one and two of her show and saw how Fierce Kitty Frankie's been wildin' out lately. By the way, Key Key says she's dine with "The Way It Is." So will this be the end of Fierce Kitty Frankie TV? Damn.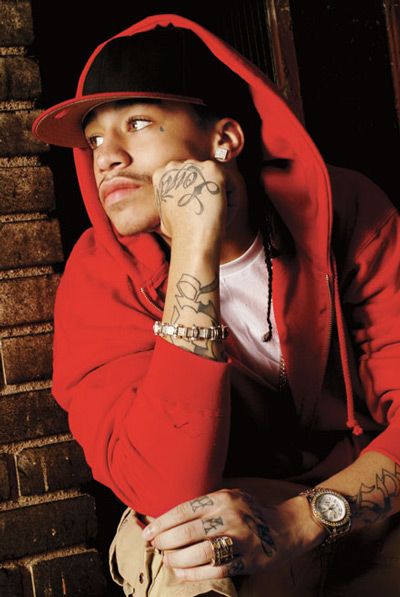 The other rapper
Aubrey Berry
who fatally shot rapper
Dolla
is now pleading self defense. According to
MTV
:
If somebody has a reasonable perception that he is in danger of bodily injury or death, he has a right to defend himself," Howard K. Price, lawyer for Aubrey Louis Berry told MTV News on Thursday. Price said his client shot at Dolla (real name: Roderick Anthony Burton), 21, at a Los Angeles mall on Monday because he feared for his life when he ran into the rapper and his entourage at the Beverly Center.
Apparently Aubrey and Dolla got into a fight at an Atlanta strip club earlier this month--so the shooting was a result of it supposedly. Police and family are calling b.s. on this self-defense plea. Here's the family's official statement about Dolla's murder:
"First and foremost we, the Burton family would like to thank everyone for all their kind thoughts and prayers during these trying times. Most recently, the Burton family was made aware that there have been numerous false claims of information floating around the net and also reported in reputable media outlets. Part of this was due to someone who was not authorized to speak on the family's behalf and who claimed to be the publicist of record decided to disseminate false information on her own and without the consent of the family to several media outlets. Due to the circumstances of the situation no other information will be released at this time. We are grateful for your continued support in these trying times. We now ask everyone to allow us to mourn the loss of our beloved Roderick Anthony Burton II.
Sad situation. The Randomness: 1. 
Natalie Cole
went through transplant surgery and lost her sister all in one week.
Story
2.
First Lady Michelle O.
has more haters than
Beyonce
.
Story
3.
Jay-Z
has officially left Def Jam even as an artist.
Story