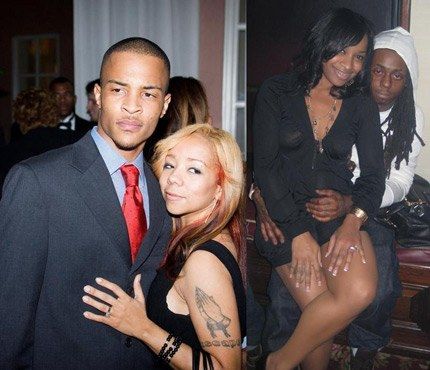 BET is kicking off a slate of reality shows this summer that makes us remember just how much of a FAIL BET is.  First up is a
reality show
about hip-hop baby mamas
Tameka "Tiny" Cottle
and
Antonia "Toya" Carter
.  They've been talking about it for a while and now it's official.  
They're BFFs
living in Atlanta...and both happen to have kiddies by two of the hottest hip hop stars in the game right now.  While Tiny has never been married to
T.I.
, Antonia and
Lil Wayne
were married for a couple years before divorcing.  I can only imagine what this show is really going to end up being about--knowing BET.  But in their press release:
...will chronicle the two women defining their purpose and building a brighter future for themselves.  Tiny and Toya will follow the two as they strive "to find inner-strength, peace and purpose," a description of the show says.
Yeah, ok.  If we remember anything from this Tiny interview, we would all know what type of foolishness is about to pop off.  "Tiny and Toya" kicks off June 30th.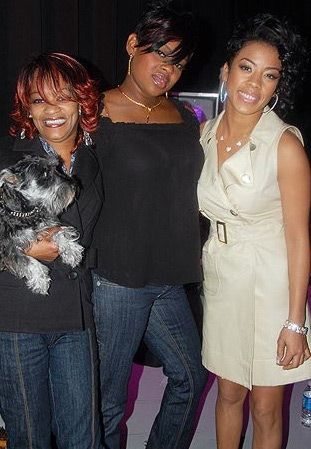 Even though
Keyshia Cole
said that reality show  featuring her mom and sis wouldn't go down without her approval--that she wasn't planning on giving--BET has greenlit that piece. 
Frankie
and
Neffe
are coming to a TV near you on August 25th.  According to
BV
, the show "chronicles the two as they strive to gain financial independence, while taking on the responsibilities of implementing and maintaining positive lifestyle changes, raising families and handling the drama and men in their lives." Fierce Kitty Frankie is about to bring IT.
And somebody at BET thought it was a good idea to take
Jazze Pha
's reality show from the local Peachtree TV and put it on national tv.  I can't even understand what the show is about.  I just see on the previews chicks sweaty and crying and begging Jazze Pha for a record deal or something.  None of that is ok.  I aint feeling it already--but it airs some time this summer.