2009 MTV Movie Awards Red Carpet
Jun 01 | by Natasha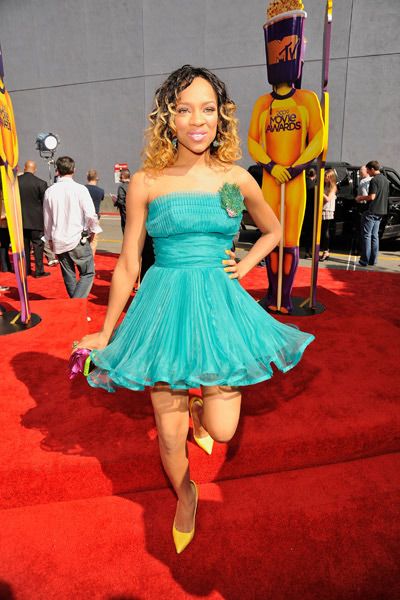 The 2009 MTV Movie Awards went down last night.  And either I'm getting too old for this ish or they were cornier than EVER because overall it's gets a "HATED IT" rating from me.  The red carpet looked far more interesting--even though they didn't even do a red carpet show.  Damn this recession.
Lil Mama hit the carpet in this blue cocktail dress number--custom made by Betsy Johnson, yellow pumps, blonde and brown hair, and a pink clutch.  She looked her usual pack of Skittles self, but it worked better than usual for her this time.  That's not saying much though.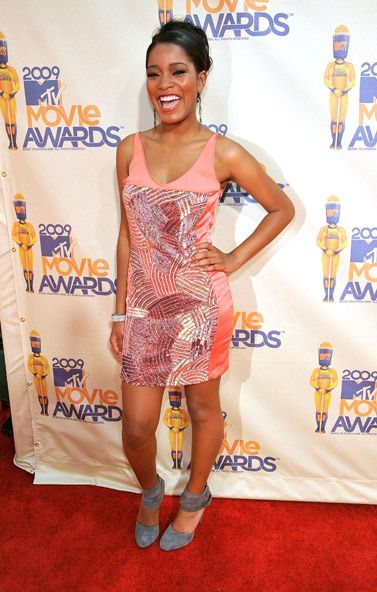 YBF chick KeKe Palmer looked fab in her graphic sparkly dress and cute grey shoes.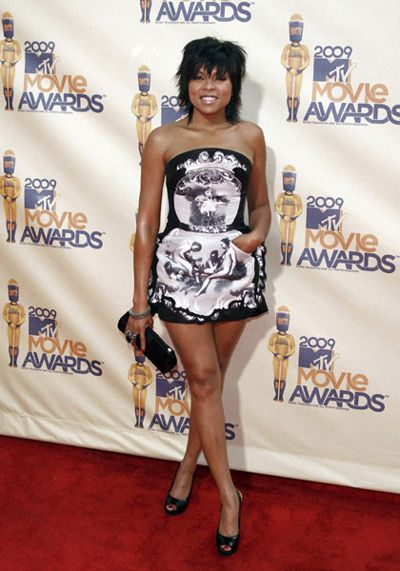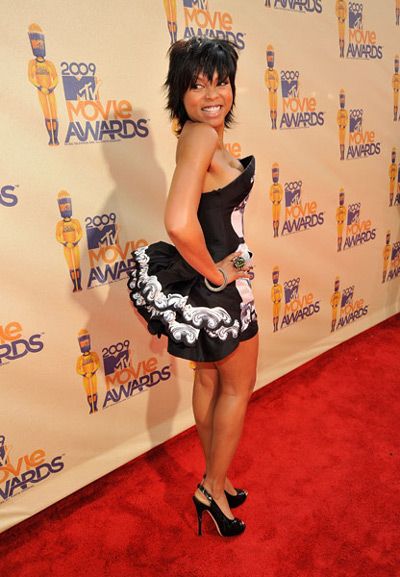 Hated Taraji's dress on tv, but it actually looks cute here.  I just really wish somebody  would go yank that damn wig off her head once and for all.  You're too fab for this T.
And Jody Tyrese and Soulja Boy kicked it on the red carpet as well.
Lots more pics when y0u read the rest...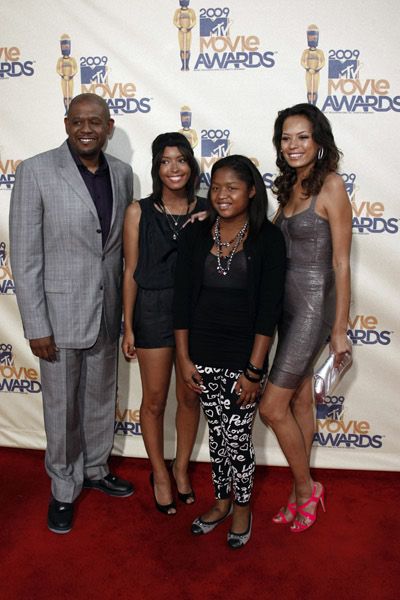 Forest "I Now Sing D*ck In A Box In My Operatic Voice" Whitaker and his fam were all there.  Nice look for Keisha too.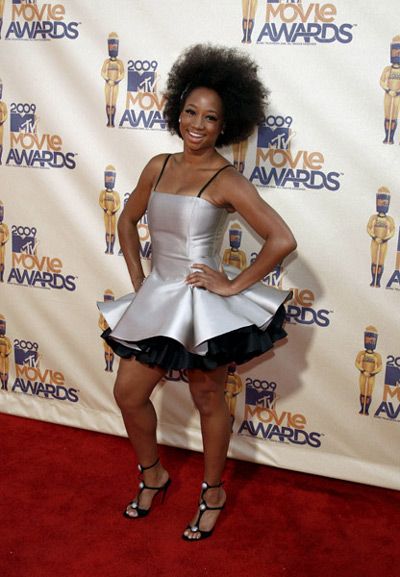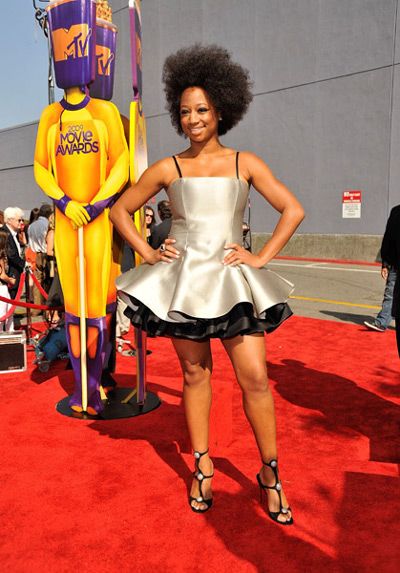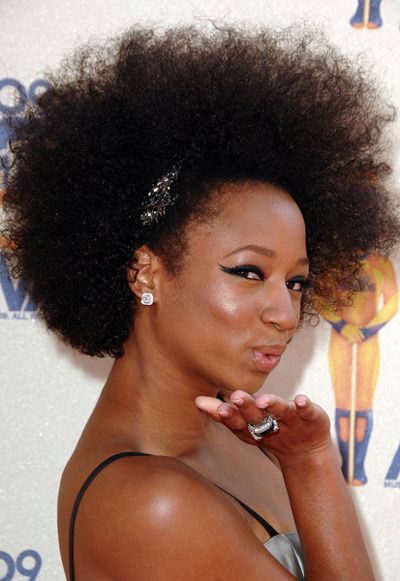 I wasn't feeling Mo'Nique Coleman's look at all on the tube.  But up close--it's definitely a cute look for her.  I'm loving the "natural" looks some YBF chicks are going with these days.  But that dress though...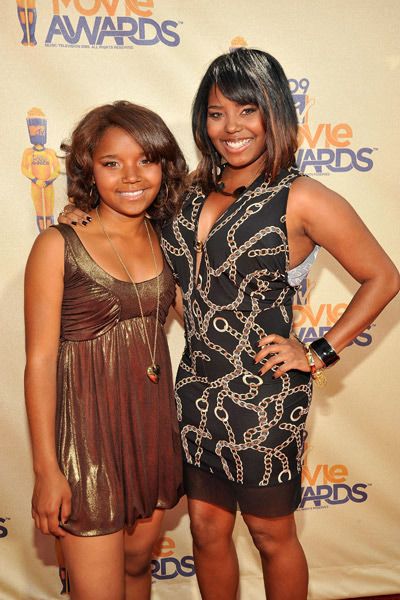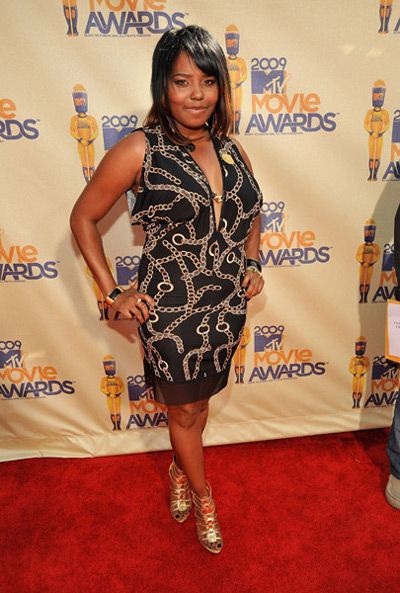 Shar Jackson brought her daughter along.
Here's more pics of Lil Mama and her brightly colored self: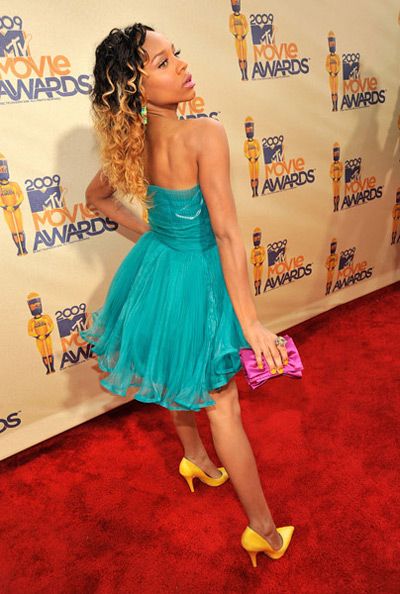 I promise y'all from the profile I thought it was Bow Wow playing games.  *slaps my wrist for such foolish thoughts*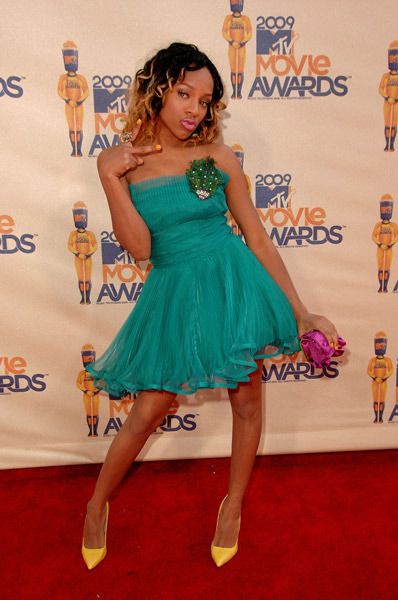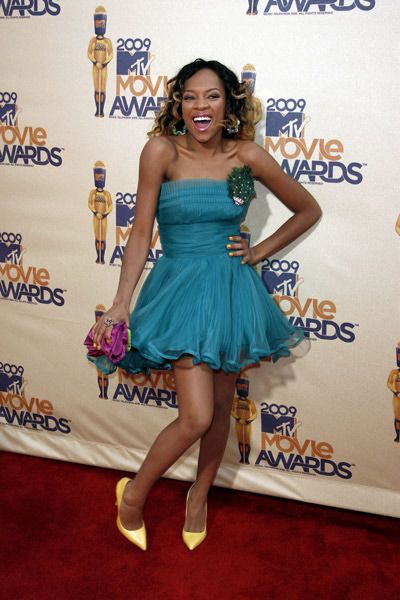 Hmmm..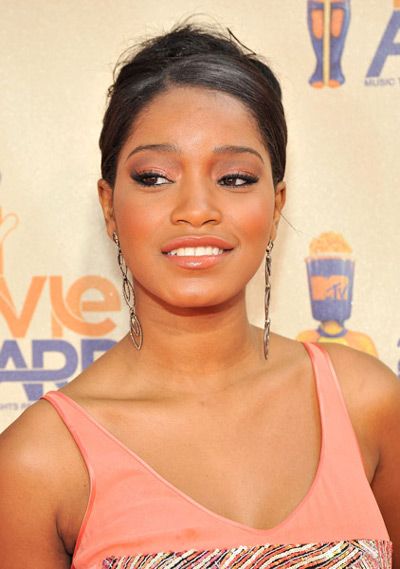 Work it out then Ms. KeKe.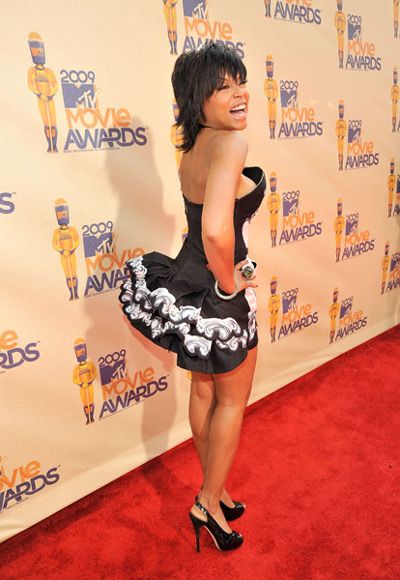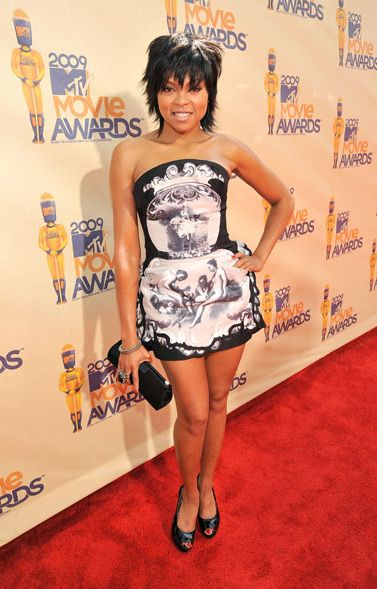 Definitely a cute and young look for Taraji.  Sans that hair.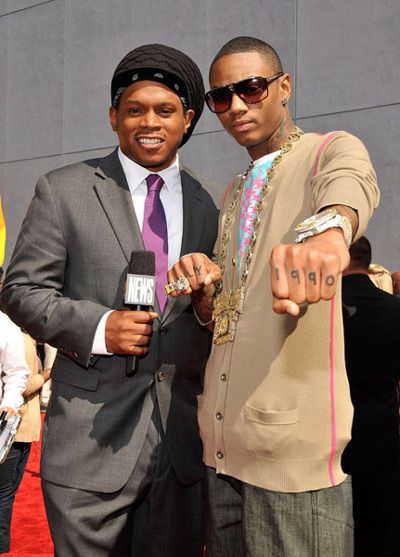 I am surprisingly loving Soulja Boy's prepped up look.  Sans all that damn jewelry.  But the tan and pink piping cardigan, matching shirt, and jeans is a good look.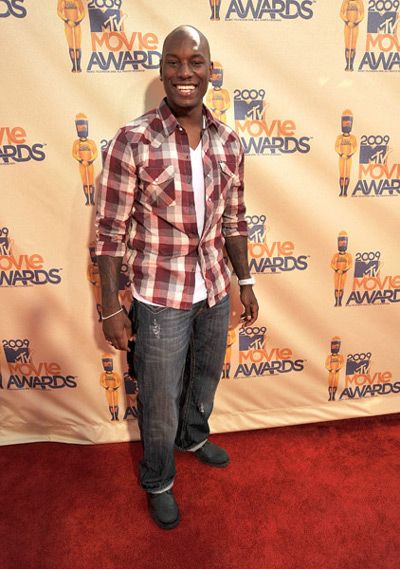 Tyrese and Rick Foxx were there too of course.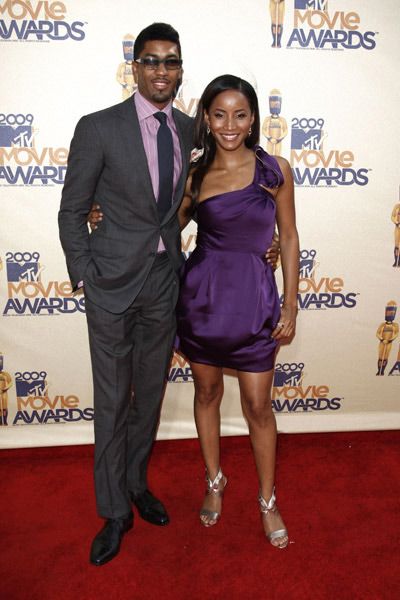 Fonzworth (and his new natural sloped hair) and his girlfriend Fuane Chambers were there looking nice.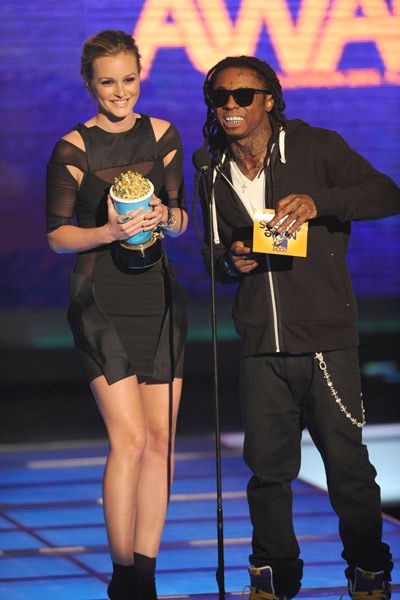 Weezy hit the stage with Leighton Meester.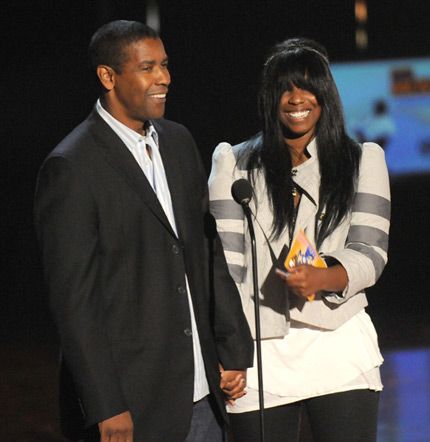 And Denzy brought his daughter out to introduce her to the movie world.  He said she is trying to break into acting.  Of course...
Photog: Granitz/Mazur