SPOTTED: Jennifer Hudson, Fiance David, & Her Preggers Belly Floss KFC Style
Jun 01 | by Natasha
Well isn't this a sight to see. 
Jennifer Hudson
was spotted post-KFC grub down in Florida with her fiance
David
.  And I doubt that belly of hers is full of only chicken like her reps want us to believe: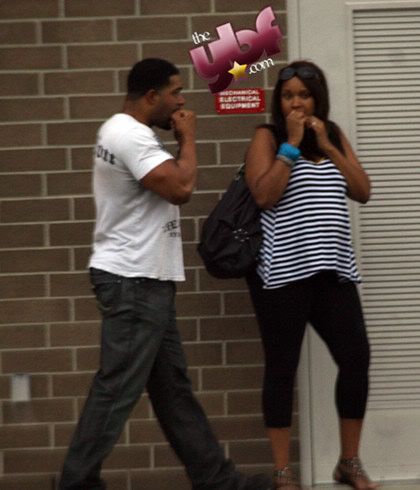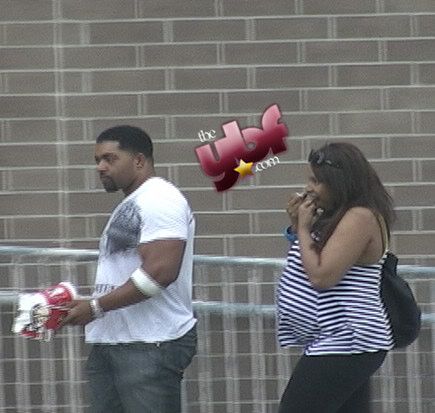 Those rumors of Jenny being about 7 months along--according to how she looked at her alleged baby shower this past weekend-- indeed seem to ring true.  I really hope everything works out for her even though she couldn't keep this baby a secret like she wanted.   Lawyer turned pro-wrestler fiance David seems to be a good doting husband to be. A family that flosses together..