Golden Brooks Is PREGNANT?!
Jun 04 | by Natasha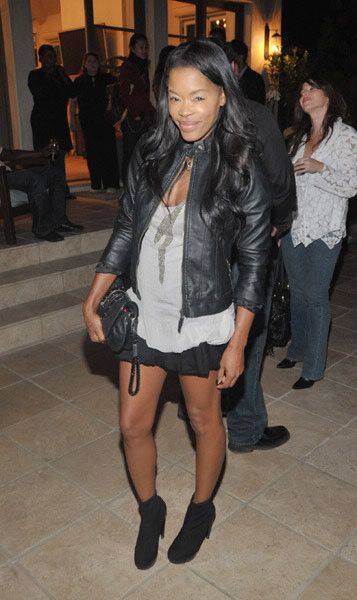 YBF snitches tell me
Golden Brooks
just may have a bun in the oven. A few folks have already spotted the former "Girlfriends" actress Golden Brooks sporting a suspicious and possible baby bump. And this
would
explain why the only person who was hitting more red carpets than
Gabby Union
has been M.I.A. for months now. As for the father, we're hearing two things: It could be her
former longtime boyfriend
Markus Molinari
. Or it could be her new rumored boyfriend (they've been dating for a few months now)
D.B. Woodside
of the t.v. show "24". I'm told she and D.B. allegedly hooked up on the set of a movie they were filming back in December called
My Place In The Horror
. They were also seen coupled up at the Sundance Festival this past Jan. And clearly avoided the paparazzi cameras. So Ms. Brooks is officially on Preggers Watch. Time will tell...