Tidbits: WTF T-Pain?+Kim K. & Ciara
Jun 09 | by Natasha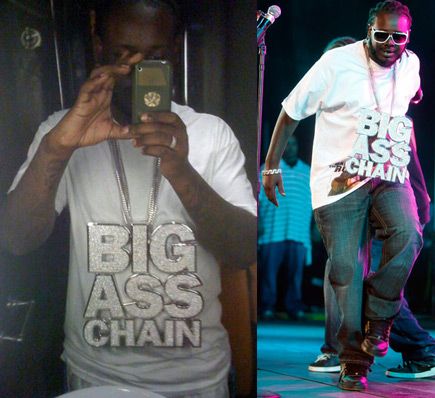 So that "Big Ass Chain" of T-Pain's  we were laughing about after Sunday's Hot 97 Summer Jam....he "justified" it on Twitter.  Apparently when you stuff your kids' bank account with a few millie, you're allowed to run the niggotry gamut.  Here's what he posted:
"10lbs. 197kts. Very very real I don't know what fake feel like.$410,000. Hola señor recession proof."
"no diss but lets celebrate the fact a black man can have things like this and still care for 3 kids and wife n a $6 million house"
"with 32 cars.Oldest child 5 and already got 4 million in her own account.I dont do dumb shit like this till I know the fams good"
He missed the point completely.  I'm other people did too.  Lord help the chil'ren. And
Kim K.
still wants us to swoon over her and her new BFF
Ciara
.  She went to her concert (well,
Britney
's concert) in London this weekend and snapped some pics of the two together: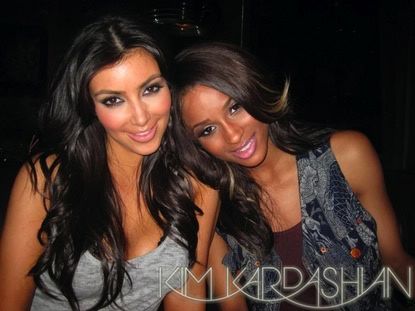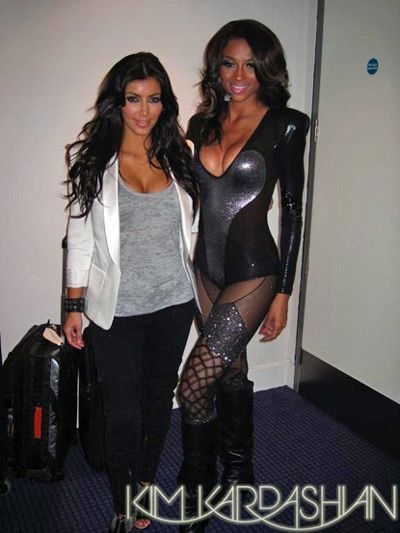 Still such an odd pairing to me... The Randomness: 1. Current flagrant rumors:
Lil Wayne
has knocked up
Nivea
...making him having 2 chicks preggers (the other is Lauren London) at once.
Usher
is leaving
Tameka
for his "product manager" of a new store he's opening. We don't have reason to believe either of these rumors...yet. Our sources have not confirmed these rumors...yet. So they won't be officially reported here on YBF...yet. Standby...