EVENT FAB
Jun 11 | by Natasha
Mr. West
made his party rounds last night.  He first hit up the
Black Eyed Pea
private concert at NYC's The Griffin.
Then attended the Men.Style.Com's 3rd Annual Women Of Fashion Gala at The Palace hotel.
Fonzworth Bentley
was there too rocking this get up.  Smh...
And
Tia Mowry
whipped out some books to read to the kiddies at the
Purche Avenue Elementary in Gardena. CA yesterday.  Cute.
More pics of these folks and others when you read the rest...
More pics of 'Ye at the Men Style event: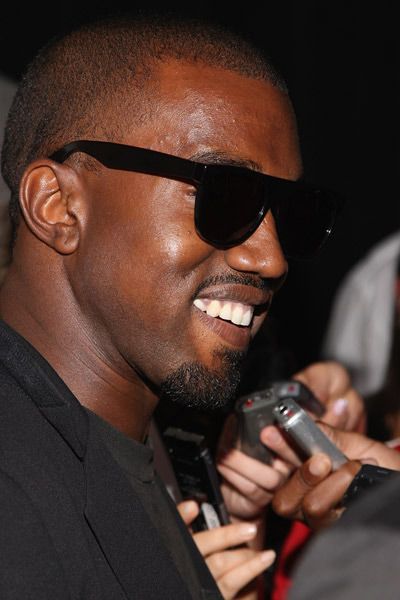 I heart smiling
Kanye
.  Smiling Kanye needs to come out more.
Speaking of Kanye, this is allegedly his birthday cake from earlier this week.  It's an Air Yeezy cake of course.  Gott love it.
Dammit Fonzworth! And here's a few pics of
Rih Rih
at the Black Eyed Peas event last night: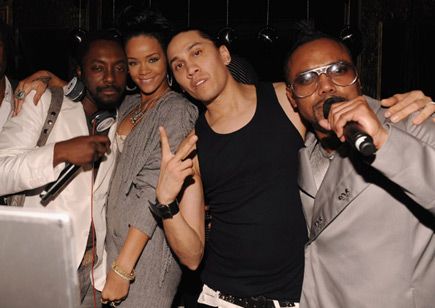 Fun times. And more pics of Mrs. Tia Mowry Hardrict reading to the kiddies: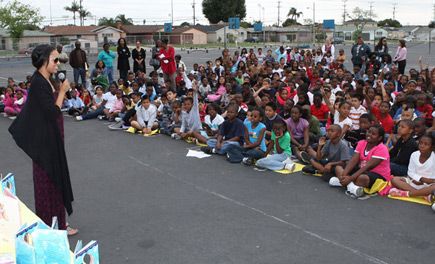 Loves it.  And yes, I'm tempted to put her back on Preggers Watch.
UPDATE
: LOL. Tia posted for YBF on Twitter that she is NOT preggers. We heart you too Tia. And for all 2 of you who care:
The black chick
Tiffany
from
Girlicious
just got kicked out the group. She says the new label didn't want the group to have an "urban" feel anymore. Whatevs.
Photogs: Wargo/Kambouris/Turner