QUOTABLES: Mel B., Tyrese, & Bow Wow
Jun 11 | by Natasha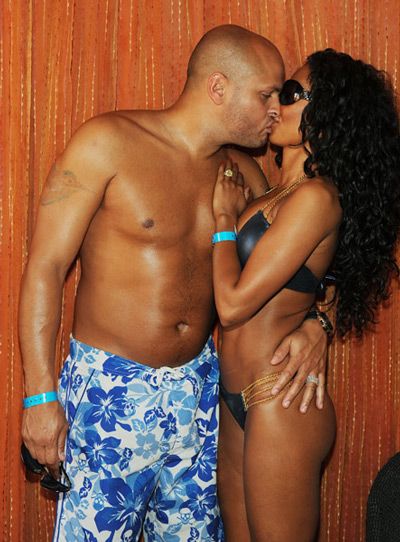 So how did
Mel B.
get
that body
that even Ms. Fitness America would cut a chick for?  She says sexin' her husband
Stephen
has much to do with it.  She tells
Grazia
magazine:
"I'm honestly not body-obsessed - I can't be with three kids and a husband. My husband likes my muscles, but then he's seen me every which way over the past eight years - including when I put on 42lbs after my last pregnancy and he always loves my body. In fact, on top of all my exercise, I have sex with him five times a day - maybe that has something to do with it. I have to admit, I'm a nymphomaniac with him. It's sexercise!"
Once again
Eddie
.  WTF were you thinking?
Tyrese
wants you to tattoo his name on your ass.  Yes, we're serious:
"I love seeing my name on a woman's butt," the buff rapper and "Transformers" star, who sports 70 tattoos himself, tells Inked magazine. "Ladies, if you want to impress me when you meet me, I need to see my name on your right cheek." He adds: "Girls have had tattoos of my face. One girl went and got her ass tattooed on her right arm . . . It's important to keep things tasteful."
This dude irks the ish out of me.  However, everytime I think back to his ridiculously sexy shirtless and sweaty days in that
Annapolis
movie, I do--for a split second--consider his request.  Sue me.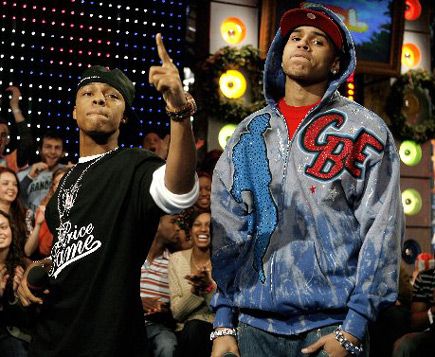 And once again,
Bow Wow
has opened his mouth to spew intelligence.  Here's his take on why he is BFFs with
Chris Brown
post-Chrihannagate:
"Chris is my best friend, that's my little dude. I hold him down. I think the media, when they took hold of it being that was the first time they just seen him and made a whirl wind." Bow Wow says bro's before hoe's. "The business is business, [his case] don't faze me. Friendships and best friends means more to me. So if he want me to be there for him, I'll be there. I don't really know Rihanna."
Whatever rocks your boat Bow Weezie.