First Lady Michelle Obama Gets Garden Fab+Jada Pinkett's Sexy Marital Advice
Jun 17 | by Natasha
First Lady Michelle Obama
was spotted out int he White House Garden yesterday working with some local school kiddies and the White House kitchen staff: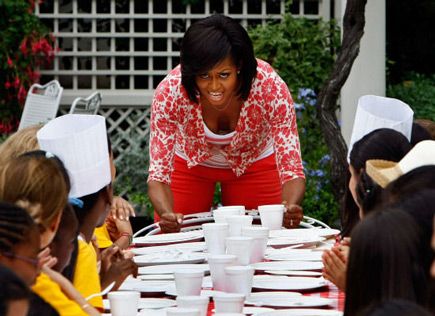 The kids picked veggies from the garden--that local school kids helped to develop this year--and had some fun waiting on their food.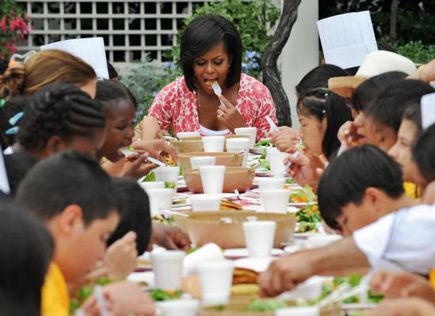 Then Mrs. O lunched it up with them.  Cute.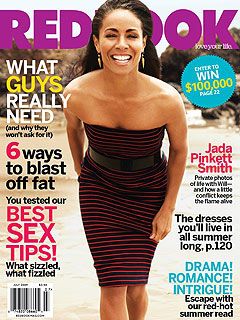 Jada Pinkett Smith
is covering the pages of next month's REDBOOK magazine. And since she and hubby Will Smith have been married or 11 years, she's got some sexy advice on how to keep it fresh:
As for what to do during that time alone, the actress offers some racy advice. "[Go for] a drive – and then pull over on the side of the road! Think of places outside that are comfortable to have sex. Does he have access to his office? Have a fantasy date. Be his secretary!"
After reading the interview, friends of the Smiths may think twice before inviting the couple over. "Be sneaky," she adds, before listing more places for quickies. "Your girlfriend's house at a party. The bathroom! A guest bedroom! Just switch it up. Anything like that can keep it going. Anything it takes to keep the flame alive."
And for those of you who like to keep it G-Rated, Jada suggests going for a hike or an evening stroll. Gotta love it.