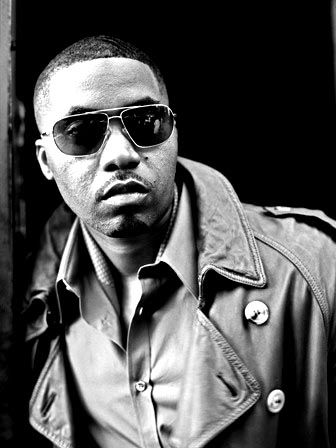 Despite all the divorce and financial drama with Kelis and heir unborn baby,
Nas
has written a Father's Day blog to all the dads out there:
Like Chris Rock said.."All we fathers get is the big piece of chicken- if we lucky"...Moms get songs by the O'Jays and everything!!!!! Moms deserve that love, but right now I'm shouting out to real dads. Some are great role models with real academic achievements. Some are not. Some are no longer alive. Some fathers are locked up, but they are praying for their kids and hoping to be on the streets soon and be betters dads 1 day. We deserve the love!!! Becuz we don't even expect it, we do what we do regardless! With no signs of a reward for it. We put up with everything, standing true to what's real and letting life take its course protecting our household, our woman, our children, our family. Protecting and leading a nation. Shout out to my pops, a great man! Blessings to our granddads who came b4 us who laid the seeds and the foundation....I wish every dad take a minute to look at what's he's done...just a minute...No need to glance too long.. Just smile. Biggest Shout To My Son On The Way!! Salute!!!I It's a GREAT DAY!!!
Kelis
has been accusing Nas of not paying for any of her pregnancy related expenses and leaving her and their unborn baby high and dry.
Usher
sat down with Entertainment tonight last night and spoke out about his divorce from
Tameka Raymond
. They asked him about the turmoil he may be going through. His response:
"I'd hate for them to assume that. If there's any turmoil I think it's managing all of it, but having an incredible team that helps me do that it makes it very easy, or easier than it would normally be attempting to do it myself."
On how he manages being a dad to 2 young boys:
"What I do is, I try to get [my work] done and get home on the weekends if possible … but when I'm with my boys it's just all about them."
Interesting.