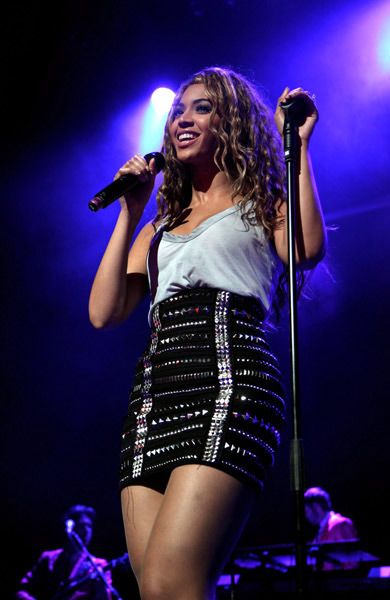 Beyoncé
was slated to perform at Manhattan night spot M2 tomorrow night, but now she's canceling the gig despite having signed a contract. She was being paid $200k to perform and make an appearance, but B says she's too busy preparing for her U.S. leg of the "I Am..." tour to perform at the club. She said, instead, she
would
make an "appearance." The club owner
Joey Morrison
is extra pissy because he's already shelled out $100k in preparations. He tells the
NY Post
:
"I mean, we sold tables for thousands of dollars for the show, and spent $100,000 renting a soundboard and other equipment, as per their stipulations. What good does her showing up for an hour do me? They've been totally unwilling to agree to another show." "We had an overwhelming response from our clubgoers, who were lining up to buy tickets and tables. This will come as a great disappointment to all of them," he claims, adding, "If Beyoncé cancels and doesn't give us a new date, this hurts our credibility in night life."
Morrissey says he's now preparing to file suit against Beyoncé, claiming his place has suffered a "loss of reputation" in addition to the sunk cash. Damn.
Jamie Foxx
hit up "106 & Park" last night to pub the upcoming BET Awards he's hosting next weekend: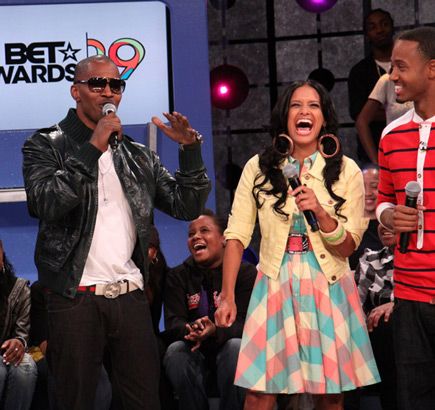 Is this the swag surfing the kids are doing these days? More pics of Jamie cuttin' up when you read the rest...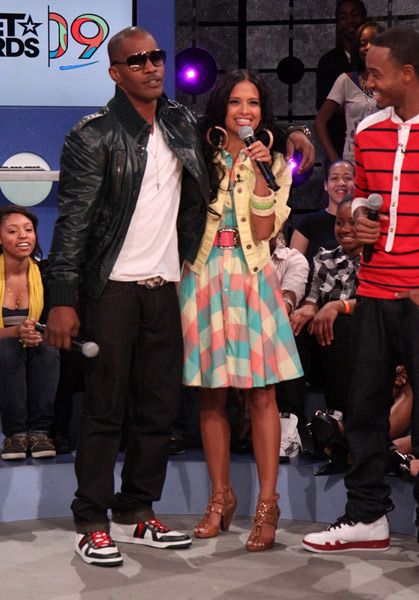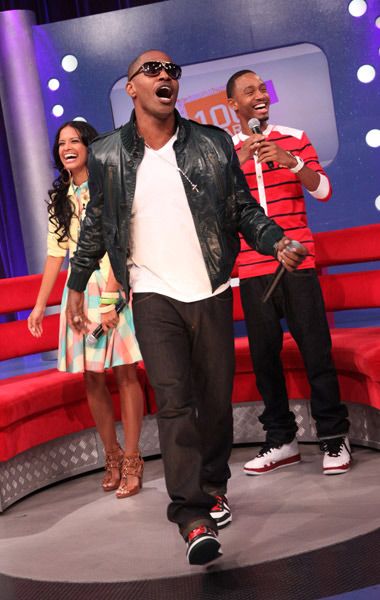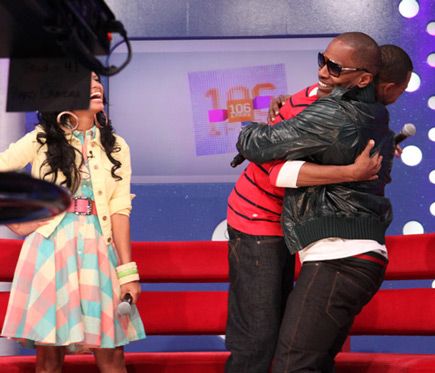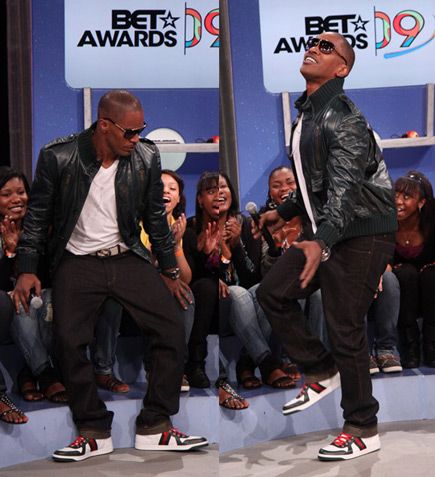 Silly.
Photog: Nunez