On The Set With Ray-J+Awaiting The Chrihannagate Trial
Jun 22 | by Natasha
Today is face-off day for
Rihanna
and
Chris Brown
.  Despite Chris' lawyers trying to get this trial postponed, he is still due in court today as the request was denied.  And Rihanna has officially been subpoenaed, so there is a very good chance she will be called to the stand.  According to legal sources, there's a chance the defense won't want Rih on the stand as in this type of case, hearsay is admitted.  And we all know the back and forth that's been going down between both camps and that could harm the prosecution's case. No cameras are allowed in the court room this time around, but reporters and sketch artists are.  It goes down today at 2p PST/5p EST. And
Ray-J
filmed a video with
DJ Kay-Slay
for some track "You Heard Of Us" at Club 11 in NYC: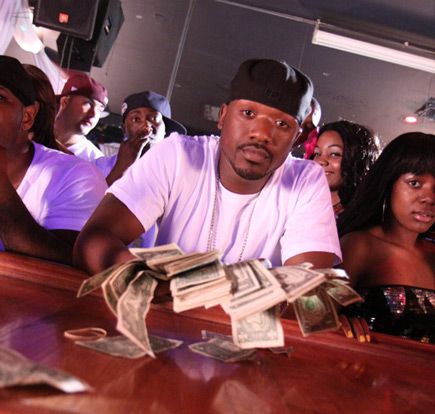 Ummm yeah.   This little scene right here brings back memories of Ray-J watching
Chardonnay
at the strip club on  "For The Love of Ray-J."  He has that same Christmas morning smile.  Smh... More pics when you read the rest...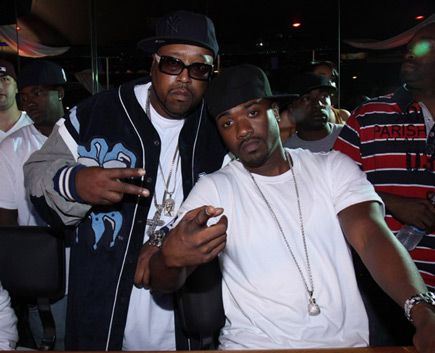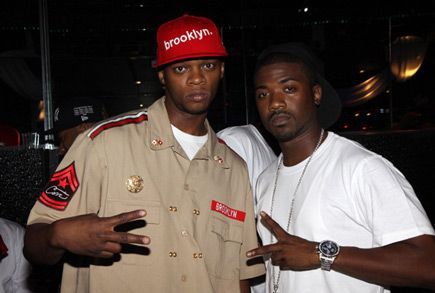 Papoose
was on the set.
And apparently the recession has hit the video chick pool.  Because Kay Slay's chick and Papoose's chicks look like they're off- the-bench players from the early 90's....
Photog: Nunez