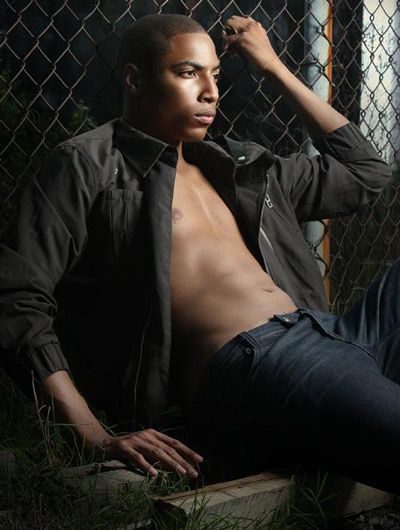 What a way to start off a Monday.  Remember
Dorion
from "College Hill: Atlanta"?  Ok I don't either.  But either way, people are wildin' out this morning because someone allegedly hacked into his Twitter account and put him on blast.  Apparently he's been battling gay rumors since he was on the show and the naked pics somebody who he pissed off posted on his twitter account are a hot ass mess. Dorion admitted to snapping the completely naked pics himself and sending them to 1 or 2 people (oh, this sounds familiar).  But they were "never supposed to get out like that".  The hacker took Dorion's phone and posted celebrities' phone numbers and addresses--
Solange, Debra Lee, Meagan Good
, and many others:
Teyana Taylor
catching more than a kiss from
Drake
and celebrity men Dorion had allegedly been with--like
Terrell Owens
. Meanwhile,
he took to the radio this morning
to try to clear his name and reprimand his "hater" who did this. We hear it was allegedly his secret male lover who put him on blast like this.  But everything's been taken down and here's what Dorion had to say about the situation: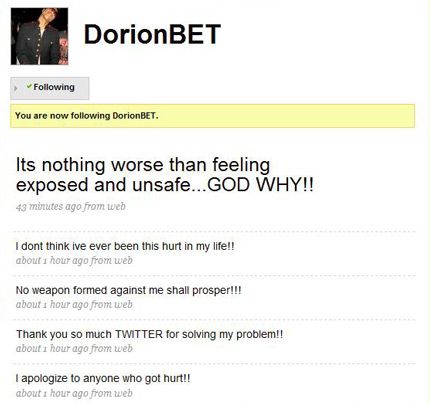 Gotta love D-List juice.