FOOLYWANG MATERIAL: Frankie Is Still On Some Other Ish+Jeezy's Still Making it Rain On Strippers
Jun 25 | by Natasha
WTF is going on in this interview?
Jamie Foster Brown
interviewed
Keyshia Cole
's mother
Frankie
and foolywangness ensued. Fierce Kitty Frankie told us all about her being "a firefighter by trade"--and she was dead ass serious when she said this--and a gymnast who had a scholarship to college in Oregon. What went wrong in her life that ended her up in jail? She blames one of her exes. And says the sex f'd her mind up. All the sniffing and nose wiping in the video is almost a dead giveaway confirming that I think she's still on that ish.
Please watch the video because it's a must see. My description does it no justice. I couldn't even focus on the obvious questions like why I am I confused about this interview's setting and what the hell is going on with her "look". Slightly NSFW pics of Jeezy and friends with the skrippers when you read the rest... It's '09 and negroes are still smoking blacks and making it rain on skrippers--yes, skrippers--in the strip club like they're taping a video: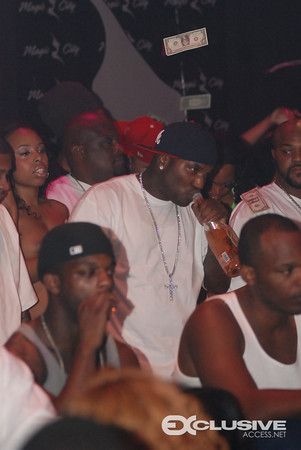 Wow.
Jeezy, Slim Thug
, and their other wholesome friends were spotted dropping stacks of cash on ATL's favorite strippers at Magic City.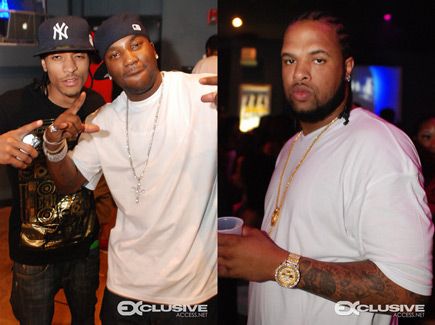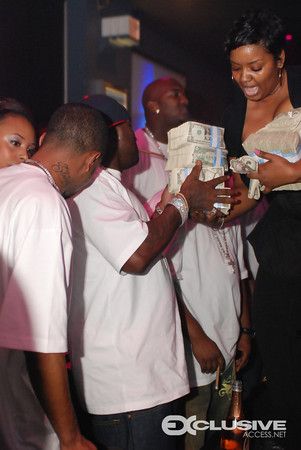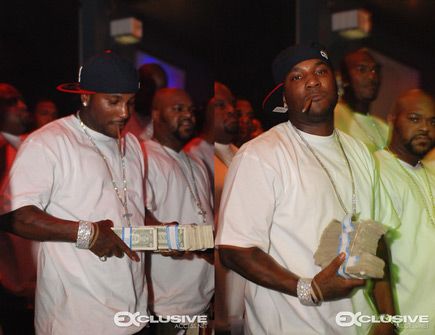 But why was the strip club staff handing Jeezy the money? Don't tell me this was some fakery and a photo op to try to stunt. That would make it even whacker.
Maybe he just had homegirl run to the bank for him or something
....I've been informed Jeezy handed her some stacks to convert to singles.  My bad.  I was unaware of the standing strip club protocol. I thought all these self proclaimed "ballers" would be throwing out their big bills...
Photos: ExclusiveAccess.net